Posted on | January 17, 2011 | No Comments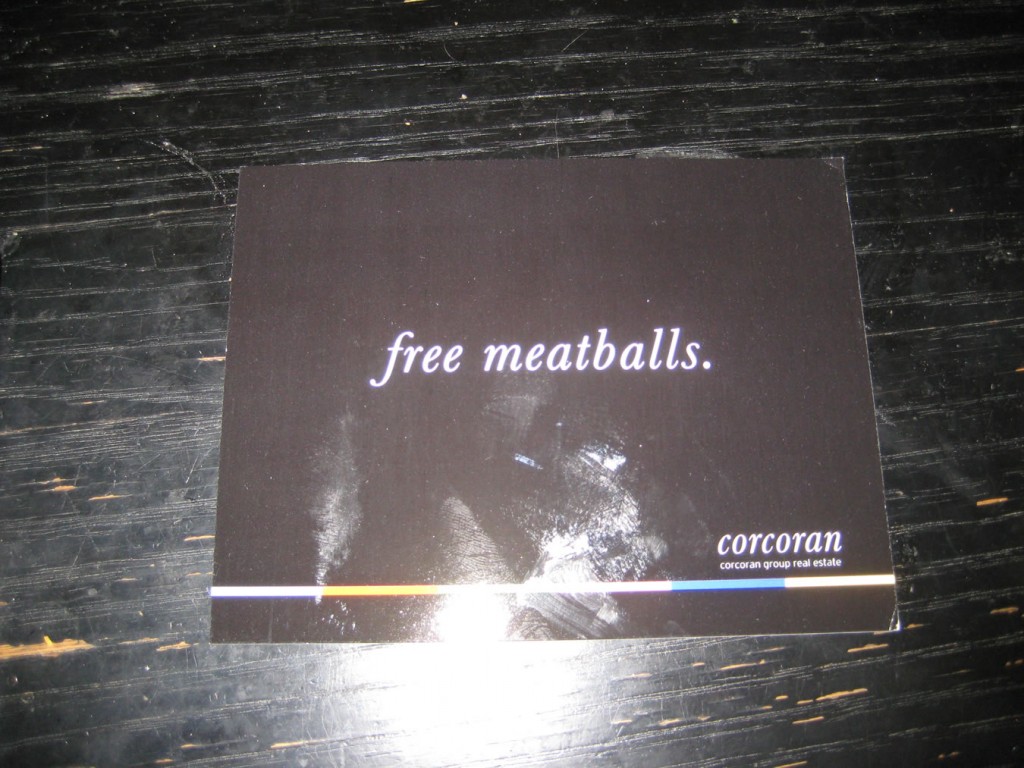 So I come home late last night after an epic 7 course Thursday Club NYC meal (on a Sunday when the Jets won no less!) & I collect my mail that has been festering in my mailbox for days.  Most of it is useless; bank statements, bills, junk mail etc.  Then something jumps out at me; 'free meatballs.'  I'm pretty cross-eyed by now & my glasses are most likely covered in mole from my recent meal, but I'm intrigued.
Turns out that some dude (Greg McHale) at Corcoran has teamed up with In Vino (215 East 4th Street between Ave. A & B), a restaurant that I love (get the lasagna) to offer up a free Polpette al Ragu with the purchase of any Pasta or Secondi if you bring the card in.  I'm all up for free balls, but does he expect me to sell my apartment or buy another one?  I'm not sure.  Once I turn the card in, I'll have lost his number anyway.
Comments