Posted on | February 6, 2011 | 1 Comment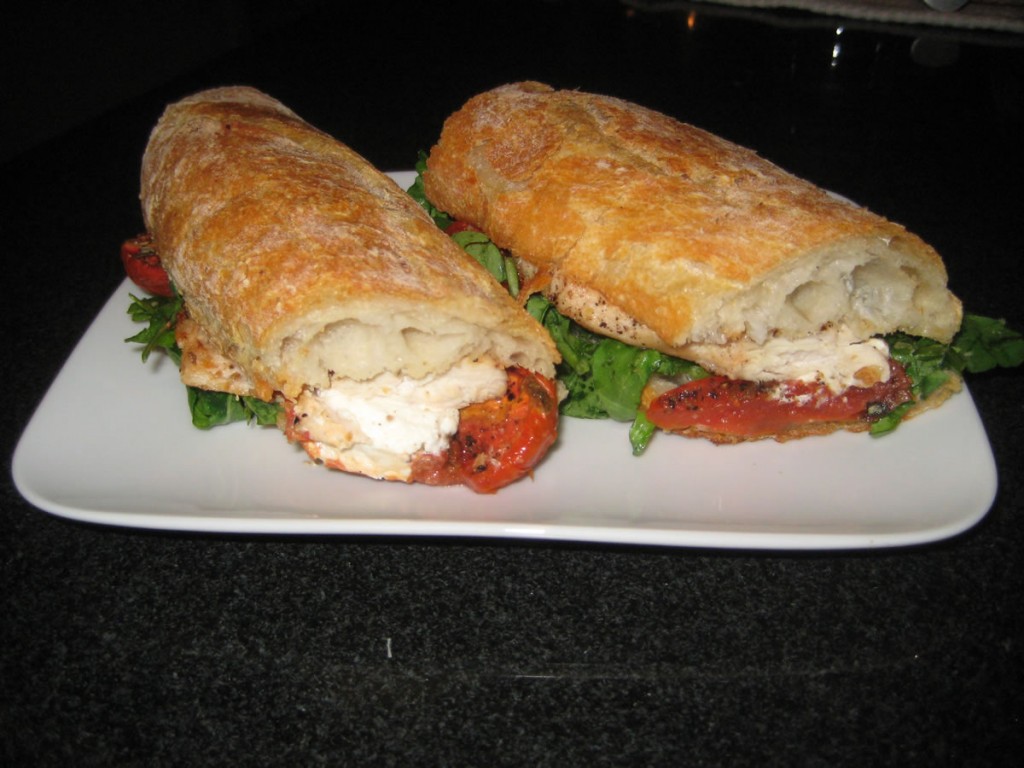 I'm feeling pretty lucky at the moment as I won another free lunch from Frank Restaurant a few days ago. @frankrestauant on Twitter, if you're the first to retweet, you get a free lunch that varies daily.  I'm never one to pass up a free meal so I humbly accepted, I love the food at Frank & have never had a sandwich there so I was excited to see how things would turn out.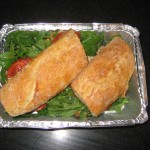 The sandwich is served on an awesome, crust hero on top of a bed of arugula.  Inside the sandwich is roasted plum tomatoes, a soft cheese (I'm guessing goat), more arugula & roasted chicken breast.  I really liked the cheese & roasted tomatoes, I thought the chicken was a little on the dry side (I'm not a huge fan of chicken breast) & there was absolutely no mayo/sauce etc. on the sandwich.  I ended up adding a Dijon mustard & mayo mixture on it which improved the sandwich a lot.  Not sure exactly what they were going for with the sandwich, but it's not something that I'd order again.  If you like Frank & chicken, stick to their roast chicken plate which is really damn good.
Further coverage of Frank Restaurant here.  For more Roast Chicken in the East Village, check out Casa Adela, highly recommended.
Comments