Posted on | March 13, 2011 | No Comments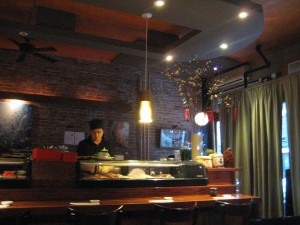 The food at Jin (252 Broome Street between Ludlow & Orchard Street) is way too good for just a single visit, so after a few months away, I went back for a second review.  Luckily the Happy Hour special was still in full swing when we arrived.  From 3:30-7pm during the week, there are several items on the menu for the reduced price of $3.  These include wine, beer, salads, rolls & appetizers.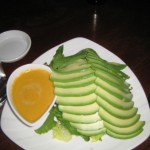 Not being shy, my brother & I both ordered Sapporo Beers & got started with a few rolls & their Avocado Salad.  It's nothing fancy at all, but I'm a huge fan of avocado. Thinly sliced & served with a simple carrot & ginger dressing, there's absolutely nothing you can fault with this dish.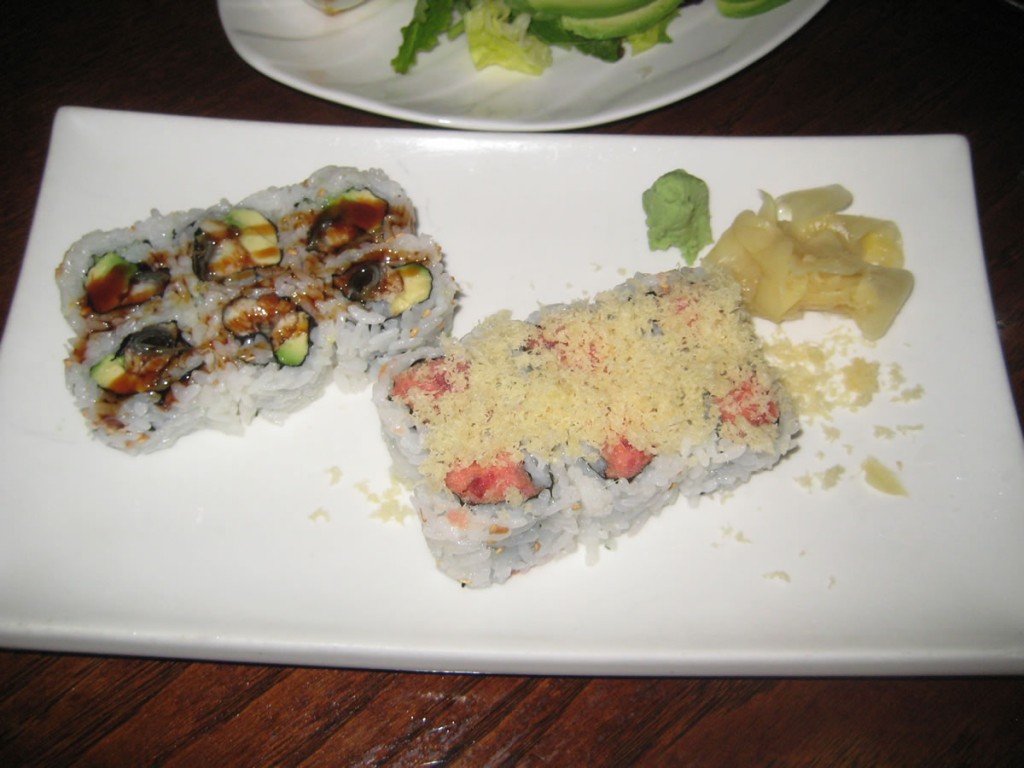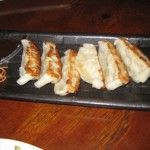 The rolls, as usual, are awesome, I have no idea where they get their tuna from, but it is amazingly fresh & the chefs are not shy with the heat in the Spicy Tuna Roll. The 'crunch' topping (deep fried tempura batter?) adds loads of texture.
We also ordered Gyoza which were good, but nothing to write home about.  The Gyoza at Minca (536 East 5th Street btwn. Avenue A & B) in the East Village still has them beat.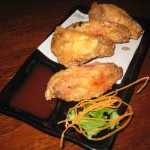 The only real disappointment were the chicken wings.  I ordered them on a whim, but I found them to be dry & frankly, a bit bland.  Don't let this discourage you though, the food at Jin is very good & at $3 a pop, you really can't complain.  With the weather warming up, get off the couch & take a walk down to the LES for some good, cheap food.
Comments