Posted on | April 7, 2011 | 1 Comment
Morning to Midnight, aka M2M, is a bright Asian supermarket packed full of lots of items that you would otherwise have to go to Chinatown or Koreatown to find.  Even if I really don't need anything, I often find myself going into M2M just to browse the aisles and have a look around.  Before I know it, I'm going home with a bag of stuff that I really know nothing about, but eager to experiment with.
There is a sushi bar & a few seats to eat at, but the main attractions here are the groceries, frozen goods & prepared foods.  I normally head straight for the freezer which is right by the front door to stock up on shumai & gyoza.  Honestly, I think everyone should have some of these in their freezer, they're really easy to make, really inexpensive & are a great snack if you come home late after a few too many beers (or any other reason).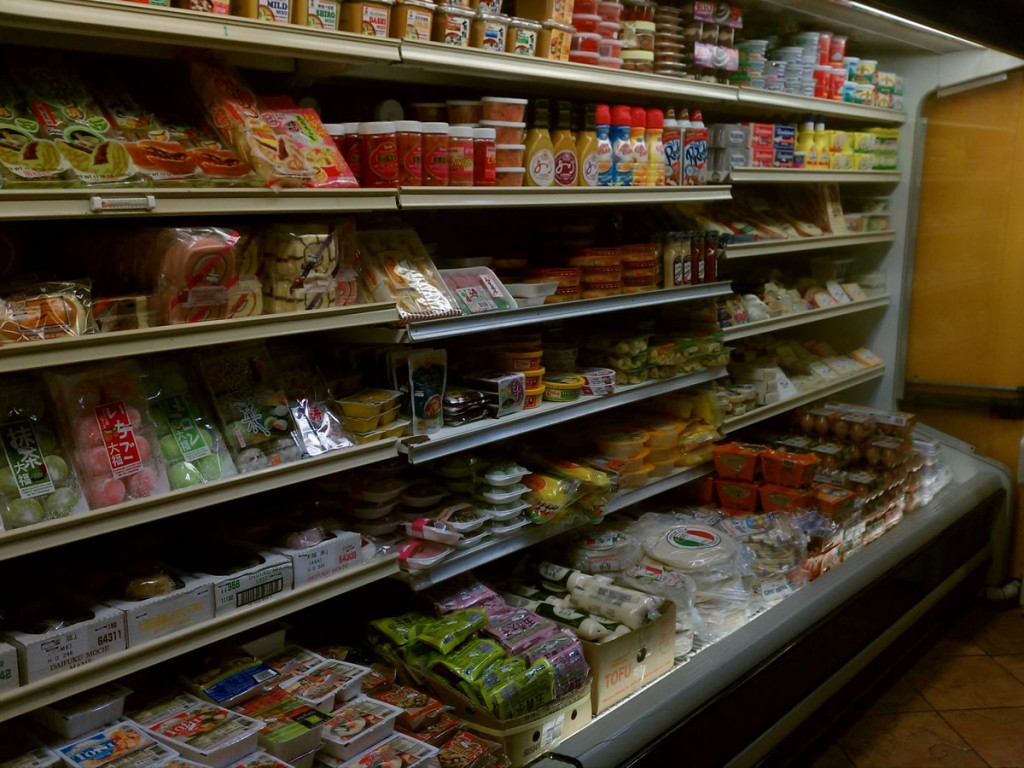 The shelves are filled to the brim with all sorts of sauces, sweets, noodles & rices.  There is also a large selection of vegetables, cheeses & tofu.  On the protein side, they have sushi grade fish, marinated meats and the like.  It's all pretty reasonably priced (although you might be able to find it cheaper in, say, Chinatown), so you won't break the bank.  I really wanted to try the fresh food there but was in a bit of a rush so I decided to get a pre-packaged tuna & salmon sushi & roll thing.  Worst Idea Ever.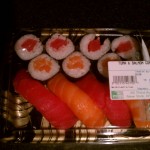 I'm not entirely sure what the hell I was thinking; I know that I hate these things, but I figured that with a full-on sushi restaurant on the premises that it would be okay.  When I got home & opened the package, I could already tell that this was going to end badly.  I ate a few pieces & just gave up, there was something 'fishy' about the tuna (as well as the fact that it was really, really dense) so I decided to throw in the towel rather than risking getting sick.
That having been said, I haven't eaten from the kitchen & both the pollock fillets and the thin-sliced marinated beef that I got were just fine when I cooked them a few days later.  Maybe it was a one-off, who knows.  M2M is a great grocery store, the jury is still out on the food, but my only real gripe is the staff.  They sometimes have a habit of ignoring customers with questions, particularly if they're busy stocking the shelves.  Navigating the rather tiny aisles with a fully laden basket can be a pain in the ass, particularly because there are steel supports everywhere.
Problems aside, I like the place.
M2M: 55 3rd Avenue at 11th Street

Comments