Posted on | April 14, 2011 | No Comments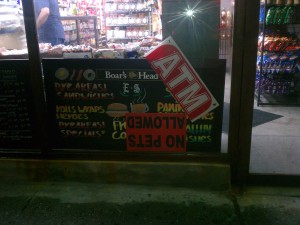 E & S Wholesome Foods, the snazzy-looking bodega that opened recently at 226 East 7th street at Avenue C is already looking a bit ragged.  There has been some serious 'signage slippage' lately.  I've been in there a few times & I think it's a great new addition to the neighborhood & the prices are not that inflated.  Expect a full review soon.
Also check out their flagship store in the LES at 159 Essex Street at Stanton St.
Comments