Posted on | April 22, 2011 | 2 Comments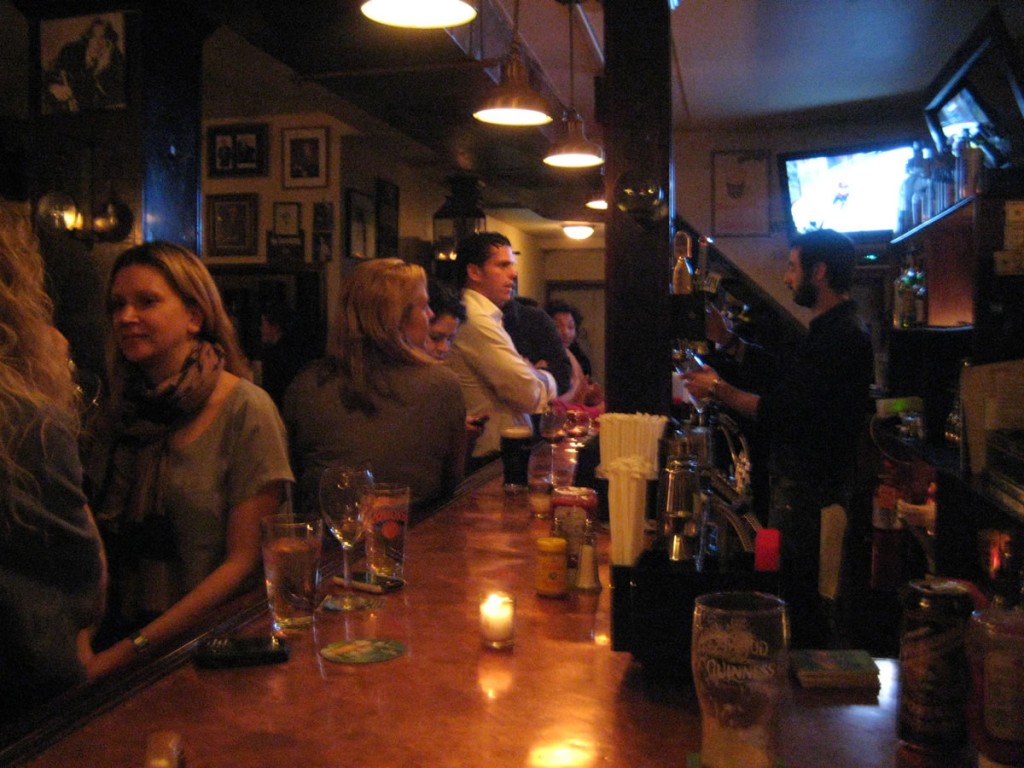 Dorian Gray (205 East 4th Street between Avenue A & B) is a relative newcomer to the East Village food scene & I had a chance to eat there twice over the past week & I'll admit that I really like the joint. Once I found out that they serve a Full Irish Breakfast all day long, I knew that I was going to be right at home.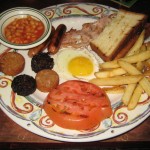 Obviously, I started with a pint of Guinness & even though the glasses aren't kept in the fridge it came out ice cold, a perfect pour. I went straight for the Irish Breakfast as I'm an Anglophile at heart.  I haven't had a proper bacon rasher in years & a void was filled when my plate arrived. The black & white pudding were both amazing but I do have a few gripes about the dish.  The chips were a bit undercooked, I really wanted another egg (although it was cooked really well) & MORE BEANS! It was really filling & I'd go back to Dorian Gray time & time again just for that plate of amazing food.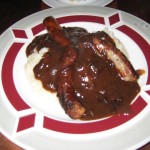 My dinner buddy got the Bangers & Mash covered in an amazingly rich mushroom sauce.  As I was knee deep in pork products I only tried a bit & it was really rich (not in a bad way) but packed a lot of flavor.  He also got the mac & cheese (image) which I had last night as well & honestly I cry a bit when I think about Irish Cheddar.  There's some major competition for S'Mac for my fav East Village M&C, it's really too close to call.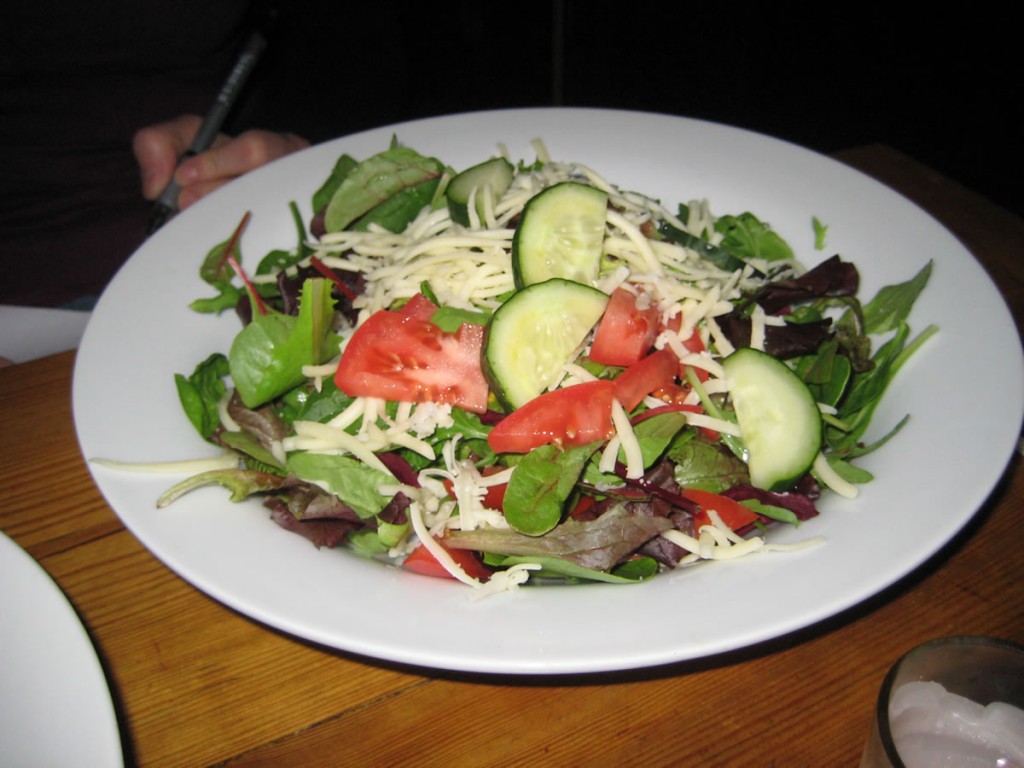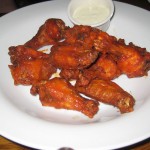 Last night I ate with a few friends & we tried some different options.  The house salad (pictured above) is absolutely massive & a steal at 5 bucks. The Shepherds Pie was also large but I'm very surprised that it's ground beef & not the more traditional lamb…  We also tried the chicken wings which I liked, but it was nothing ground-breaking.
As I said before, I think Dorian Gray is an excellent addition to the East Village & I wish them all the best.  I will be going back there a lot.
An added bonus is that they show sports, including the Rugby 6 Nations. See the NY Times Local East Village article here.
Comments