Posted on | May 5, 2011 | 2 Comments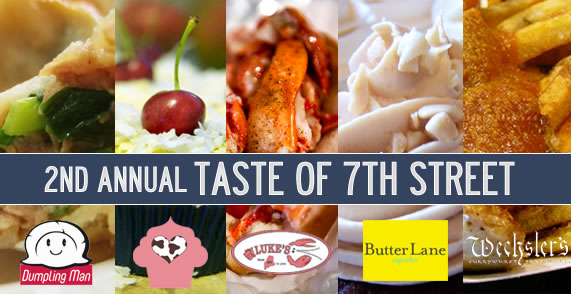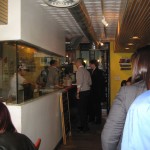 I love my city, New York. I love my neighborhood, the East Village. And even more & more I love my street, 7th Street (before there's an uproar, I do realize that some of the restaurants are not on 7th Street).  I reported earlier about the 2011 Taste of 7th St.  I went this year with a few friends & had a great time.  We had 3 days to eat our way through the list this time, so I was able to spread my dining out & avoid the food baby that I had last year.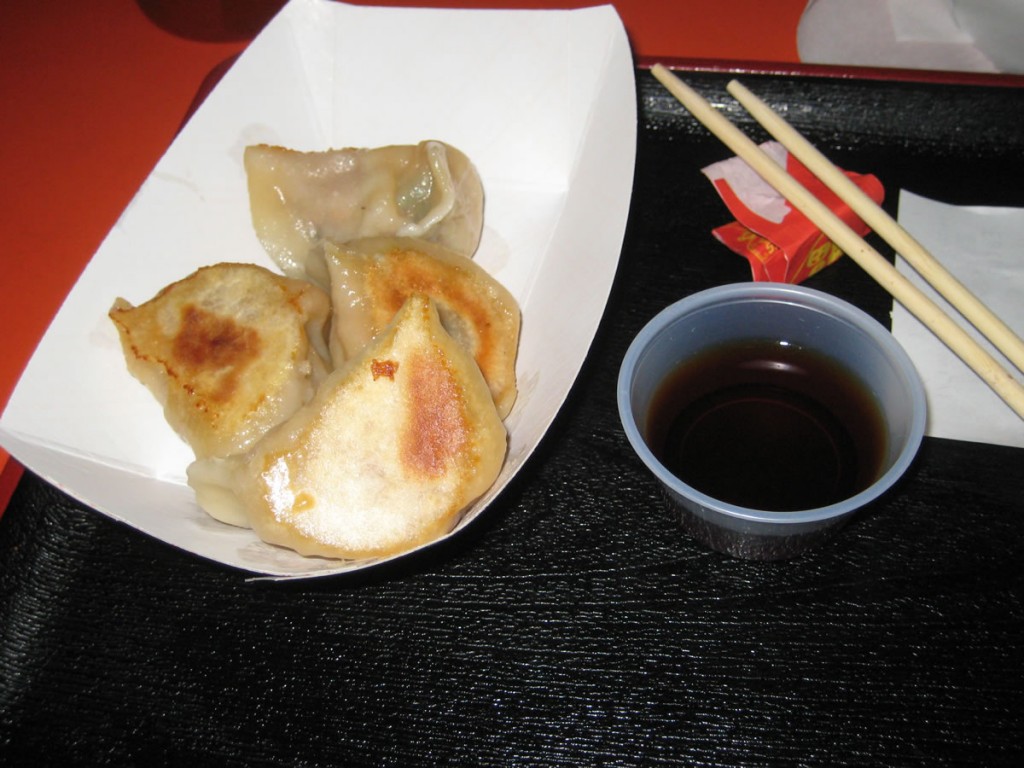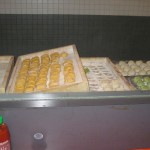 Day 1 began with a trip to Dumpling Man on Saint Marks which was already pretty busy.  I had been there a long time ago, but I was still excited about the food.  There was a choice of pork or vegetable dumplings which we could see being made by hand behind a small counter.  Obviously I went for pork & it was absolutely delicious!  Another bonus was getting to meet the awesome Angela from The Foodies At Work who was also on the tour.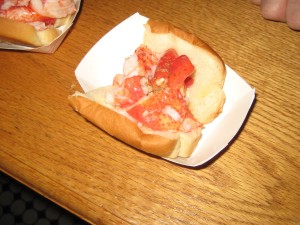 We had to skip past Wechsler's Currywurst as the line was bananas, but we got right into Luke's Lobster which was amazing as usual. No mayo, lots of butter, amazingly sweet lobster claws.  My only real gripe here was that there wasn't more!  We ended the day with plenty of beer at both Burp Castle & Standings which were offering $2 off beers for the food festival.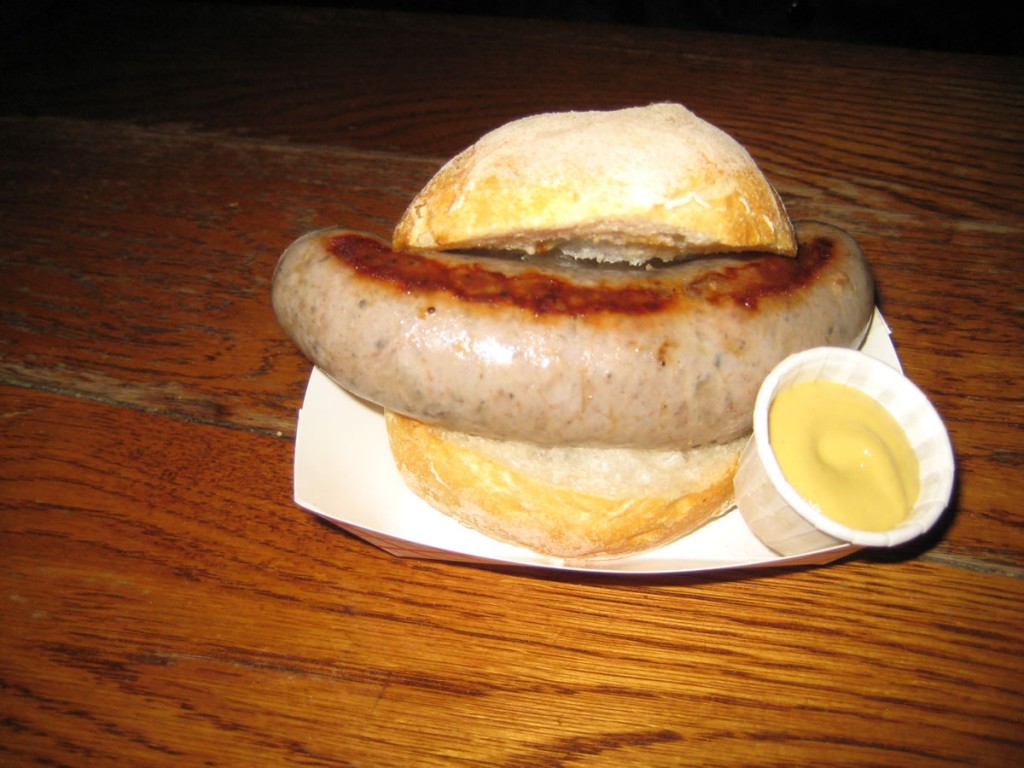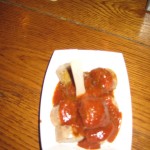 I got up pretty early on Day 2 & headed straight to Wechsler's.  There was no wait this time & I was able to tuck straight into my currywurst (sorry for the horrible picture to the left) & beer.  My friend also got the Wild Boar sausage which I must admit was far better.  It was just really, really juicy & the mustard was amazing.  I'm not knocking the currywurst which had an amazing sauce though.  We continued on to Cowgirl's Baking which I was immediately skeptical of because it's vegan, but I had a really damn tasty glazed donut.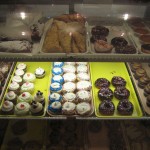 You might notice that there's no Day 3 or Butter Lane review, it has nothing to do with my well documented thought that their cupcakes are too sweet, I just was busy on the last day.  In fact, I want to go back there to review them again.
I summation, it was a great few days of food & the newcomers really stepped up!
Comments