Posted on | May 24, 2011 | No Comments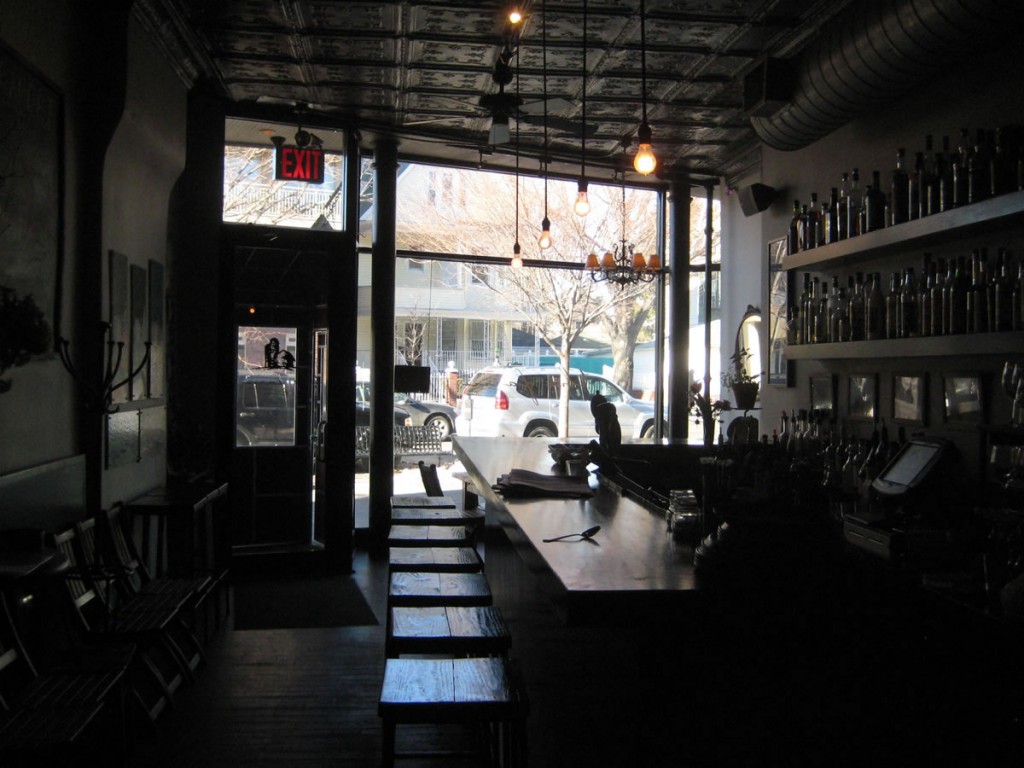 It takes a lot to get me out of the East Village, but a trip into Brooklyn takes a lot of coaxing. A friend invited me to his 'hood (Ditmas Park) for lunch I decided that I'd give it a shot.  After a surprisingly painless trip on the L & Q trains, I arrived at a really good looking restaurant with an awesome garden area & a fully stocked bar (Thank God).  It wasn't busy yet so we got a pretty choice seat & scanned the menu.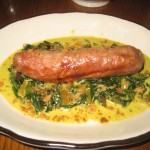 I didn't know much about the restaurant, but I did read that they're very much into the whole local/seasonal ingredients doctrine.  I started with a beer from Anderson Valley & ordered the Chicken Sausage which was served on a bed of sautéed spinach with a mustard sauce.  I'll admit that I didn't like this dish.  The flavors were good, but the casing that the house-made sausage was in was just really chewy & sort of ruined the experience.  Undeterred, I ordered the Ham Omelette which was much more enjoyable.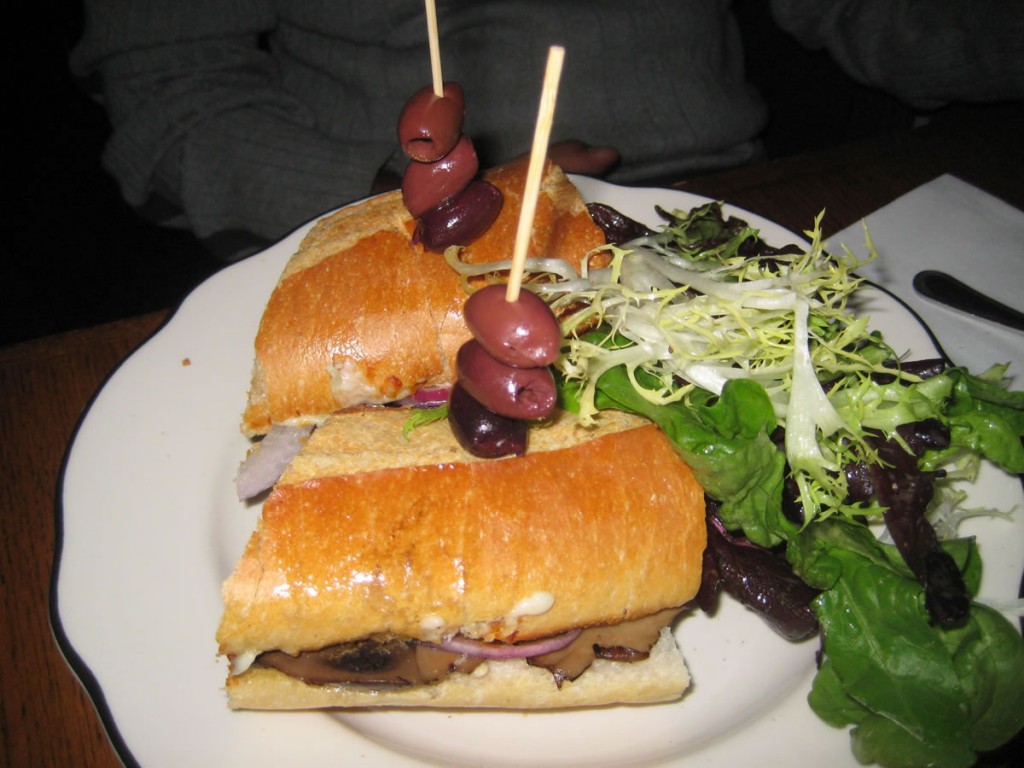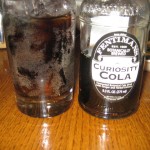 My buddy got the Portobello Sandwich & French Fries which were both very tasty.  They also had these awesome brewed colas on the menu.  I'm not normally a soda drinker, but my friend told me that they're really good.  He was right, none of the high fructose corn syrup taste that you associate with normal sodas (I'm talking to YOU Coke and Pepsi).
Ok, so I didn't like my sausage, but everything else we had was great; the space looks awesome, the service was good without being overbearing (we took our time & were never rushed as the restaurant filled).  While I won't be going there regularly, it's nice to find good food & a reason to head outside of the East Village!
The Farm On Adderly: 1108 Cortelyou Road, between Stratford Rd. & Westminster Rd.
Comments