Posted on | June 5, 2011 | No Comments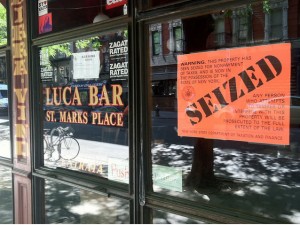 The Local East Village has reported that Luca Bar, a European bar/restaurant on St. Mark's has been seized by the state for owing more than $31K in back taxes.
I ate there once & had a totally forgettable meal, so I'm not sad to see the place go.  I am, however, crossing my fingers that the place reopens as I have an unused Groupon worth 30 bucks…  More news as it surfaces.
Photo via Stephen Rex Brown.
Comments