Posted on | June 12, 2011 | 2 Comments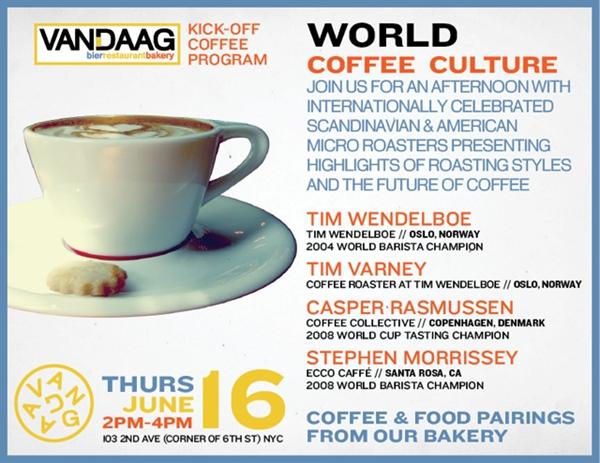 I found this image recently while surfing the internet (as we all do sometimes) & I'll admit that I'm somewhat intrigued.  I love coffee, I never have a bad time at Vandaag (reviews) & it seems that the speakers (tasters, roasters & baristas) know what they're doing.  Problem is, I can't find any information on this event online (correction, here's the Facebook Event Page, thanks to Todd at The Local East Village).  It looks legit, but we'll have to wait & see.
Anyway, this Thursday June 16 from 2-4pm, Vandaag will be hosting talks on roasting styles & the future of coffee.  If you're a coffee fanatic like I am, check it out!
Vandaag: 103 2nd Avenue at 6th Street.
Comments