Posted on | June 16, 2011 | 1 Comment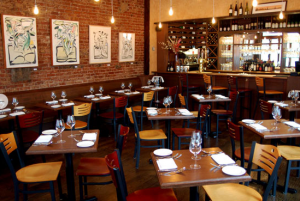 I've been watching this space for quite some time so I finally decided to bite the bullet & went for dinner on my Dad's birthday.  It was a Wednesday at 8:30 and the place was already packed.  We got a seat in the corner by the window & started studying the menu.  It's not particularly extensive, but you can tell that the focus is on the handmade pasta done in house by Chef Blanca Ricon.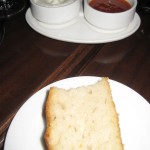 We were first brought delicious Focaccia with 2 spreads; a Ricotta & a Sun-dried Tomato.  Both were good, but the Ricotta could have used more salt.  When you mixed the two, however, they were delicious.  We really weren't sure what to order, but the table next to us got the Whole Grilled Branzino & it looked so amazing that we couldn't resist.  It was simply served with cherry tomatoes & a delicious char on the skin.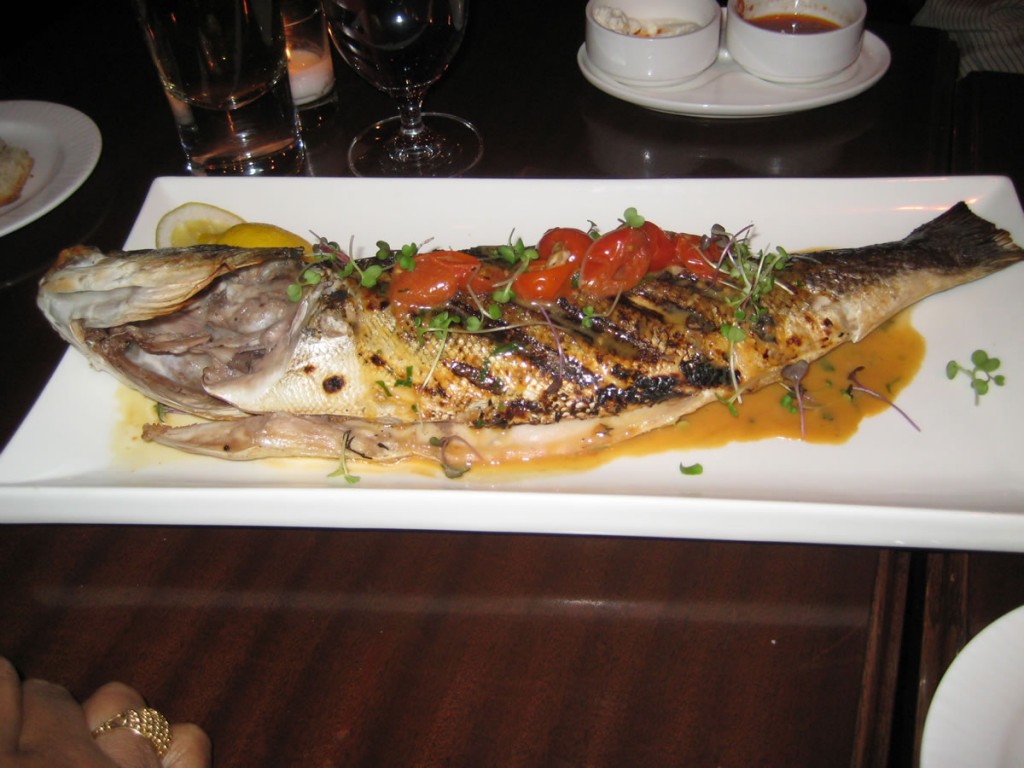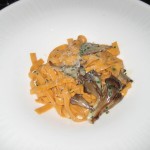 I also ordered the Fettuccine which I'll admit I thought was a very small portion.  Maybe the way it was presented in the bowl, but it ended up being surprisingly filling.  The Hen of the Woods that it was served with was some of the best I've ever had.  Fettuccine is not my favorite type of pasta, & I'm not huge on vegetables, but they knocked this dish out of the park.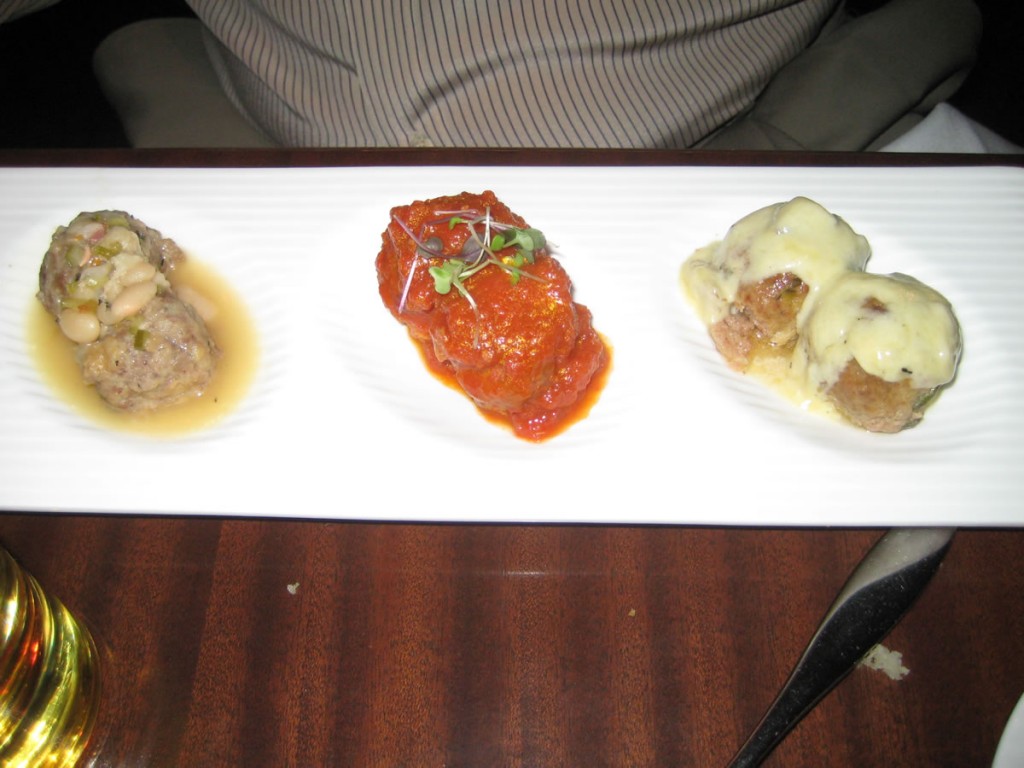 My Father decided to get 3 small dishes, the Polpettine Di Carne which was a plate of 3 different meatballs; veal, beef & pork in tomato sauce.  Turkey meatballs in a zucchini parmigiano habanero cream sauce & brisket meatballs served with white beans.  He also got the grilled asparagus & the white polenta with truffle oil (not pictured).  I wasn't blown away by the meatballs, but the asparagus was amazing & at $6, the portion was absolutely massive.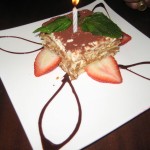 Our waiter noticed us exchanging birthday cards & was kind enough to comp us coffee & dessert.  The tiramisu was delicious, possibly only rivaled by Paradiso.  We were stuffed by now, but it was way too good to pass up.
All in all, our meal went very well & was not expensive at all.  Our only real gripe was that the restaurant was a bit on the loud side.  There was a large party that really weren't using their 'inside voice'.  No fault of Spina at all, but it made having a conversation at our table pretty hard.  We drank beer with our meal, but I've heard great things about the wine list, I'll have to get wine next time.  It's been open for around 2 years & I really can't believe that it's taken me so long to try the place out.  Needless to say, I will be going back.
Interior Image via Paper Mag
Spina Restaurant: 175 Avenue B at 11th Street.

Comments