Posted on | August 19, 2011 | 1 Comment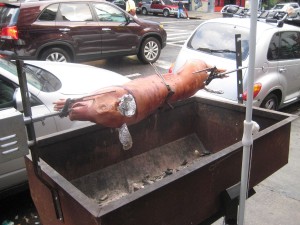 Despite the rain yesterday, the gang at Zum Schneider celebrated their 11th birthday in grand style.  I passed by around 7pm & everyone was rocking Bavarian attire & tending to the suckling pig that was spinning quite happily outside.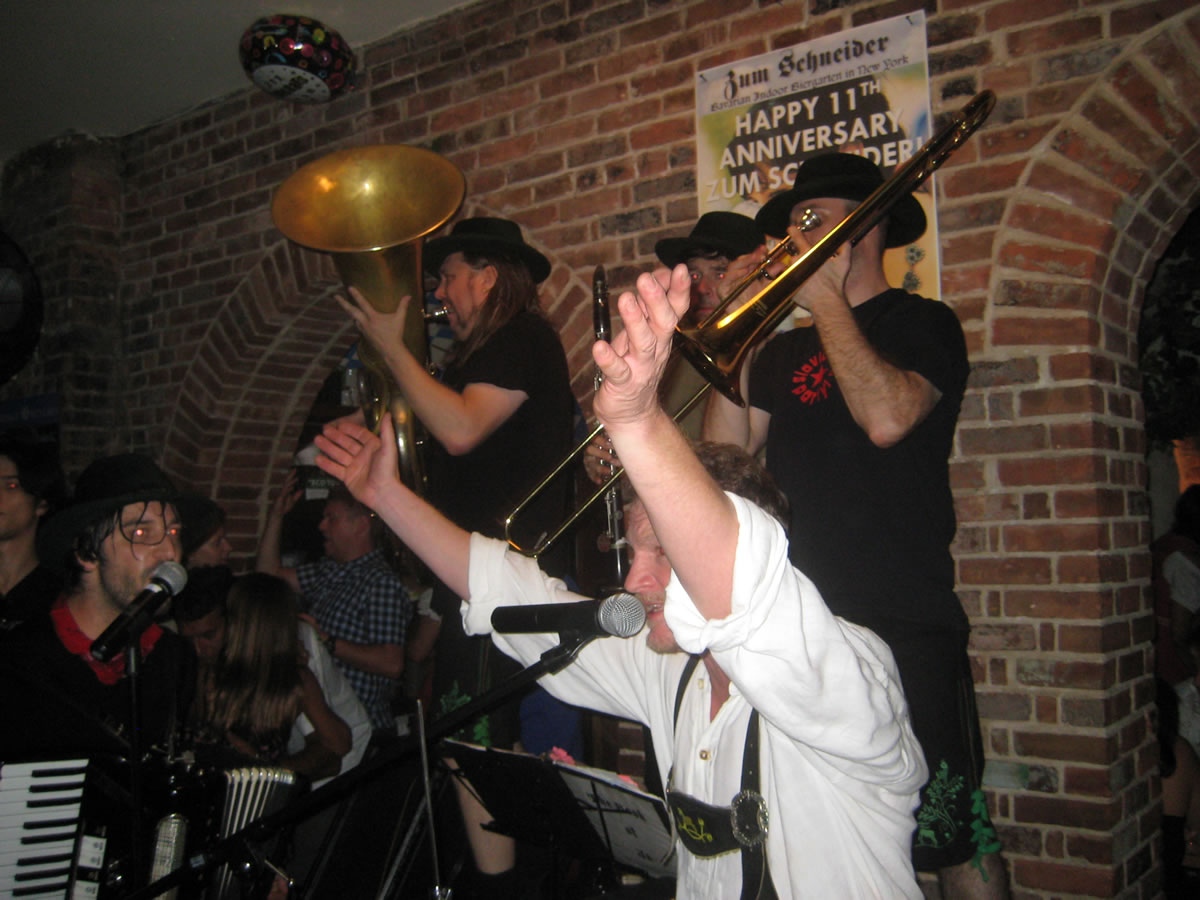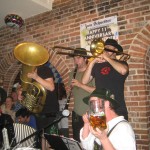 I returned after 10pm from the Wok+Wine event & said pig was still roasting.  Inside, the party was in full swing with a full band & girls dancing on the bar.  Zum still remains one of my go to spots, if you haven't been there yet, you're really missing out.
More Zum here.
Zum Schneider (107 Avenue C @ 7th Street)
Comments