Posted on | August 20, 2011 | No Comments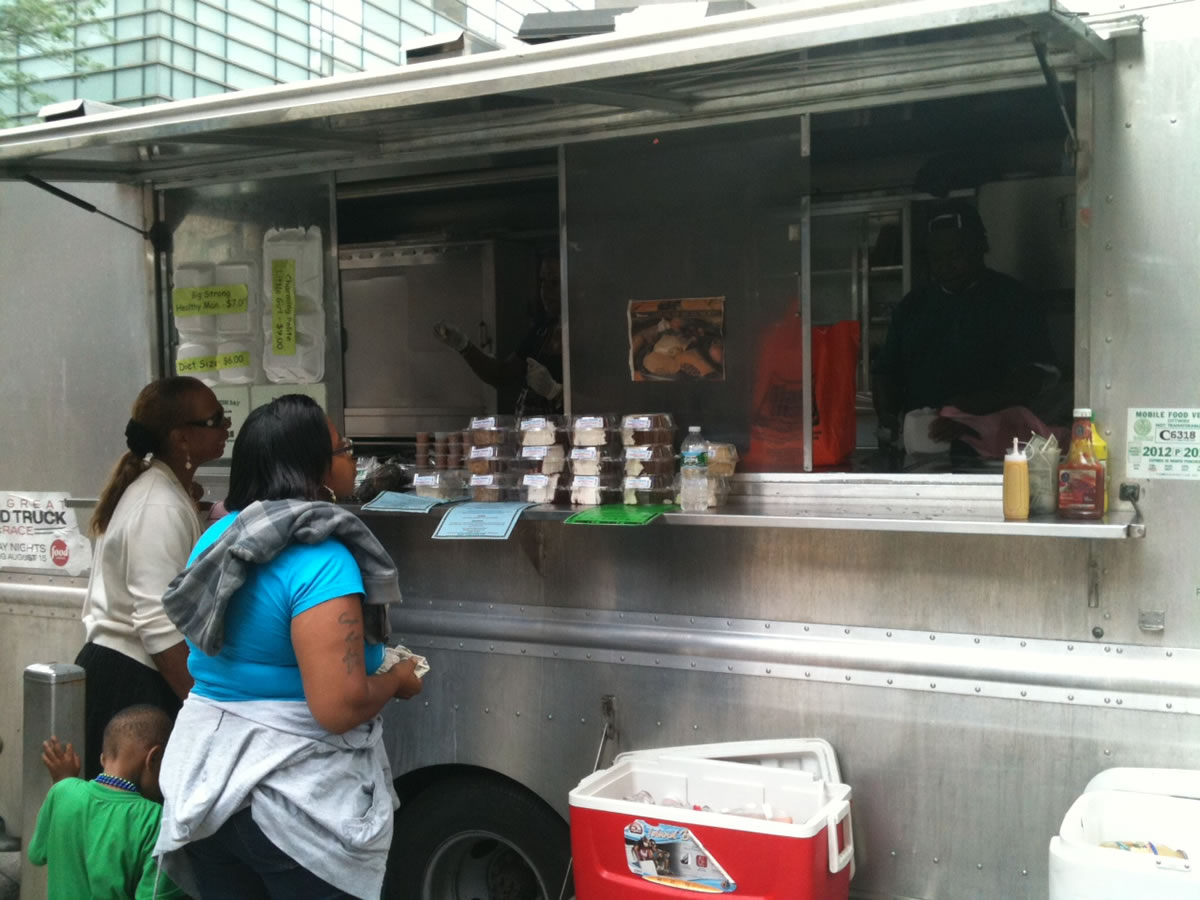 Food trucks are all the rage now, but back in the day when I was growing up on the Upper East Side there was one truck that I went to several times a month.  Yvonne's Jamaican Food Truck serves up amazing Jamaican & Caribbean food around lunchtime on weekdays.  The dishes are very simple, but absolutely packed with flavor.  They can run a bit on the spicy side, but any Jamaican would want it just that way.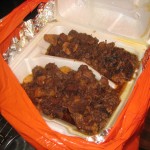 They serve classic dished like Curry Goat, Oxtail Stew & Brown Stew Chicken out of styrofoam platters, designed to be eaten in the small outdoor seating area that the truck is located at.  Dishes come in 3 sizes and run from $6-9 (except for the Red Snapper that is a few bucks more).  If you like Jamaican food, you really can't get any better than this.  I've often wondered why there isn't a Jamaican restaurant in the East Village (I suppose that Miss Lilly's is the closest option) because I'd go at least once a week.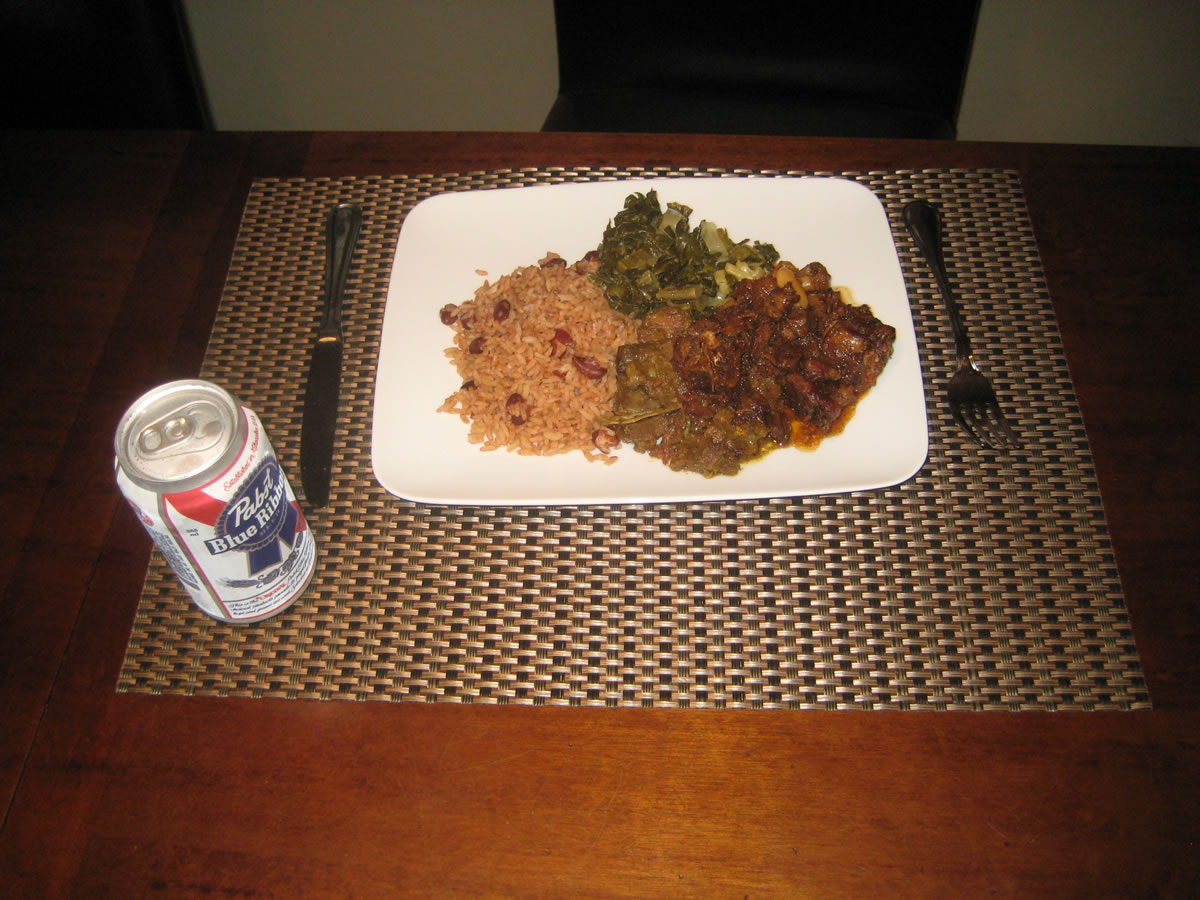 So it was a real treat when my Mom schlepped uptown & brought dinner for us.  The Oxtail Stew is my favorite dish there & is prepared in the classic style with awesome butter beans.  We got Rice & Peas & French Collard Greens on the side (unfortunately they forgot to put our Mac & Cheese in the bag).  I mentioned that the food can get spicy & the Curry Goat was a bit too hot for my liking.  I powered through because it tasted so good & I don't get the chance to eat goat that often. Yvonne Yvonne is a great lunch option in the UES.  The staff are nice, the food is delicious & a meal there won't break the bank.
Yvonne's Jamaican Food Truck: 71st Street & York Ave.

Comments