Posted on | August 24, 2011 | No Comments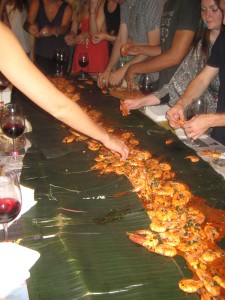 I had the extreme pleasure of bringing my Mom to a Foodspotting and Wok+Wine event held at the offices of Luminary Labs in Tribeca.  I didn't know anything about W+W, but I'm an avid Foodspotting user, so I wasn't going to pass this opportunity up.  After doing a bit of research online, I found out that W+W is the brainchild of Peter Mandeno & is basically a way for people to get together & network.  A quote from the website sums it up: '40 people, 40 pounds of jumbo shrimp and 40 bottles of delicious wine!'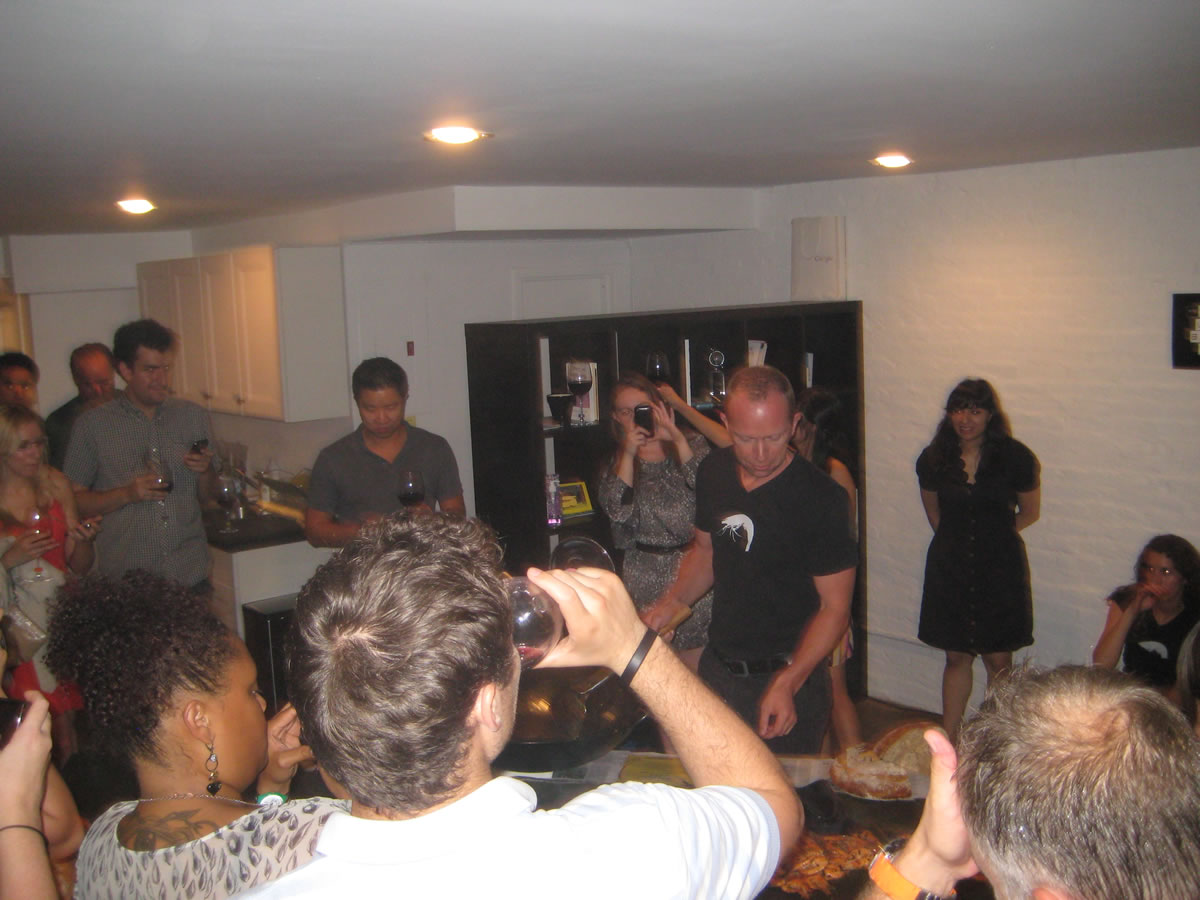 I wasn't sure What I was getting myself into, but I knew I'd be drinking a lot of wine & eating shrimp with my fingers so I dressed casually in dark clothes.  We started with and awesome Russian River Valley 2005 Zinfandel from Oriel Wines,  I'm not much of a red wine fan, but this was really damn good!  About 30 minutes into the event the wok was fired & the first batch of shrimp went in.  The table had been prepped with Newspaper, banana leaves & plenty of bread.  Peter gave us a speech about W+W, then showed us how to properly eat the jumbo head-on shrimp using his motto: 'Rip, Lick, Bite, Suck'.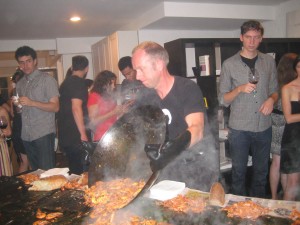 The shrimp were simply done with a few spices (salt, red pepper flakes, pepper) & parsley over high heat, but they were delicious.  Within moments everyone was laughing together, covered in chili oil & talking.  It didn't take long for a 2nd batch to come out.
Finally after 3 woks of shrimp (40lbs) we were offered drinks to cool ourselves down & lemon to wash our hands which were stained red by now.  I met some awesome people there; Amy from Foodspotting, Kathy From The Experimental Gourmand & Howard, another Foodspotting user.  The food & wine were great, but the connections I made was the best part of this event.
Comments