Posted on | August 31, 2011 | 5 Comments
Eataly opened with much fanfare a year ago, but I decided to hold off & wait. Luckily Hurricane Irene had everyone running scared this weekend, so I decided to head there on Monday in the hope that it would be pretty empty.  Even though they were celebrating their 1 year anniversary with deep discounts on 44 items in the Market & Wine Shop, the place was pretty quiet.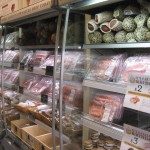 I'm not quite sure I understand the concept of Eataly, there are several restaurants with shared seating areas, mainly in the center of the sprawling 50K sq. ft. mega-market.  Shopping is confined to the outer fringes & I'll admit that I lost my way a few times.  I'm not quite sure if the main focus is on the food, or the shopping but there's enough of each to keep you busy for quite some time.  I shopped mainly from the discounted anniversary items, but they have quite a selection.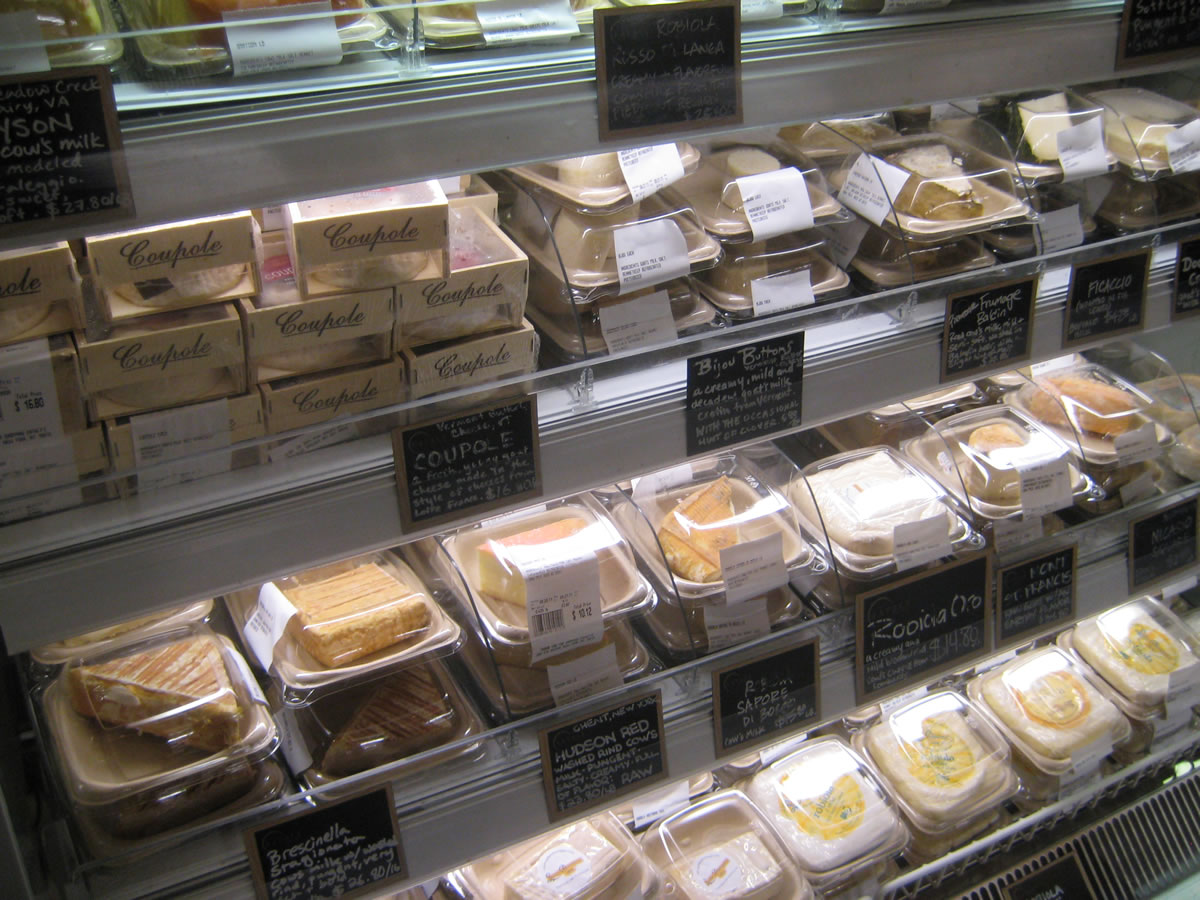 Maybe it's for the ease of service, but they seem to lean towards pre-packaged goods.  This isn't a complaint, they do have a butcher section there, but most of the meats (see above), come weighed & packaged.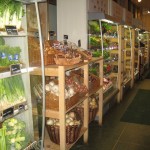 I made a slight detour to eat at Manzo, but I had a pretty awesome shopping experience at Eataly. Yes, it's overpriced, but the few extra bucks you'll spend is totally justified. I'm not saying that Eataly will replace Trader Joe's or my regular trips to Chinatown, but it's a viable option when I need certain items.  Not pictured is the seafood counter which is not stocked as well as I would have hoped.
Eataly: 200 5th Avenue @23rd Street

Comments