Posted on | September 8, 2011 | 2 Comments
Honestly, when I think of I traditional Japanese food in the East Village, Avenue C doesn't immediately come to mind. I'd been a regular at the restaurant years ago & pretty much forgotten about it until last week.  Luckily the food is still as good as I remember.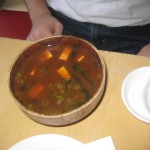 Nestled in an area where you're more likely to find bars & the occasional dodgy Chinese takeout spot, Kasadela is an Izakaya; serving a wide variety of inexpensive food, the kind of after-work spot that you always see in movies.  We arrived around 6:30 on a Monday to try some of the the Happy Hour specials that they offer during the week.  The Miso Soup was a lot darker than I'm used to, but it was good.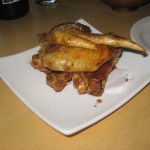 There was a vegetarian in our group, so we started with some small dishes;  Japanese sweet peppers (flash fried then charred), Nori (seaweed) & Japanese Burdock.  Luckily one of my favourite dishes was still on the menu; the chicken wings here are one of the best things in the restaurant & are at steal during happy hour ($10 for 8 wings & a beer).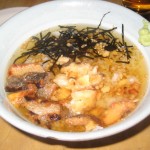 I opted for the Salmon Rice Soup. Technically called Ochazuke, it's a bowl of rice, salmon & salmon skin with a seafood broth poured over it.  I was really happy with the dish (although it could have used more wasabi & soy), but once the Broiled Yellowtail Collar arrived, I lost interest in my soup very quickly.  Again, nothing was wrong with the soup, but the broiled collar was just so amazing.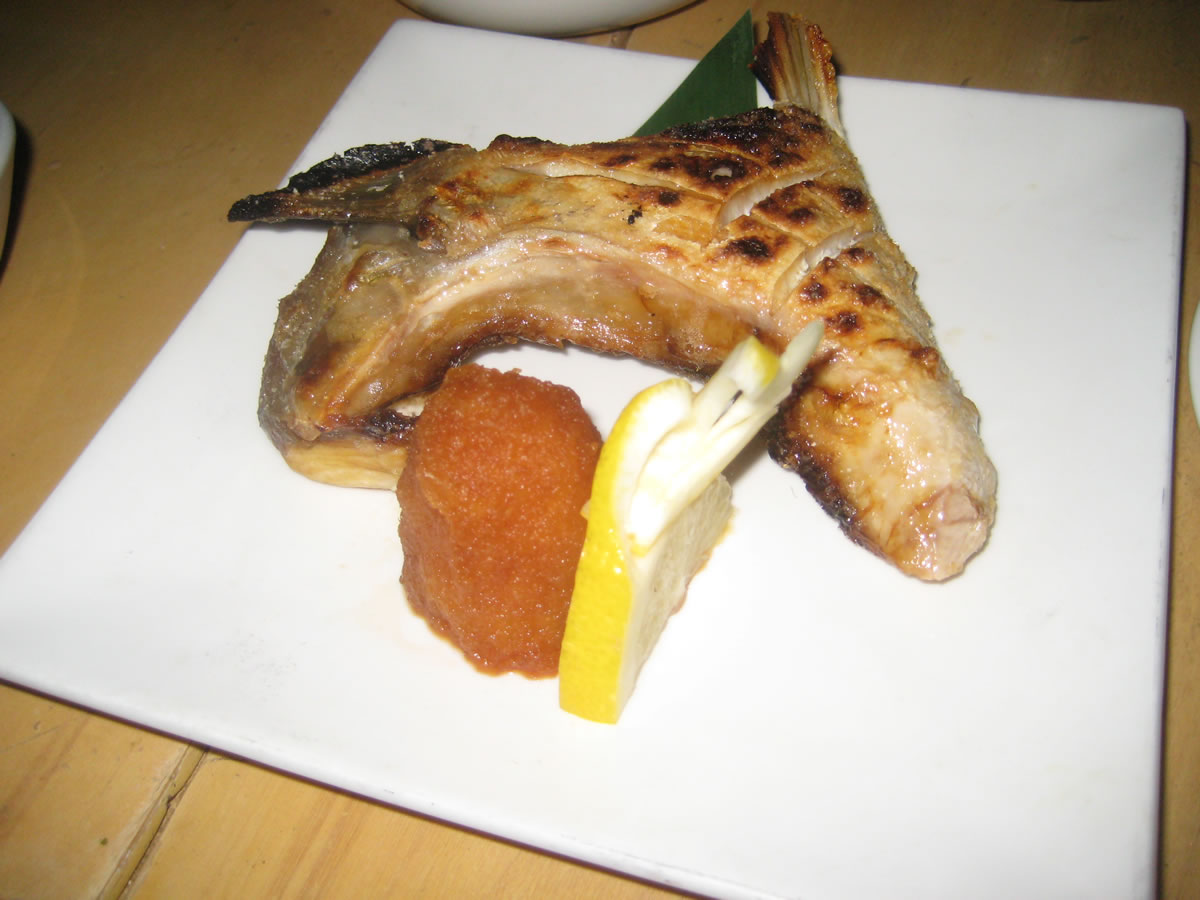 I had tried Hamachi Kama at nearby Takahachi (one of my favorite restaurants), but Kasadela's offering was far superior.  It had great, crunchy skin (bonus for the charring!) around moist, fatty flesh.  Served with seasoned spiced radish, my only complaint was that the portion was too small! I literally spent ages trying to pry every last piece of meat that I could get off of the bone.
We finished the night with some plum sake.  It was nice to return after so many years & the meal was excellent.  There are loads of daily specials that I have yet to try.  Just look for the chalkboards in the dining room.  We had a great meal at Kasadela & will be returning.
Kasadela: 647 East 1th S. at Avenue C

Comments