Posted on | December 8, 2011 | No Comments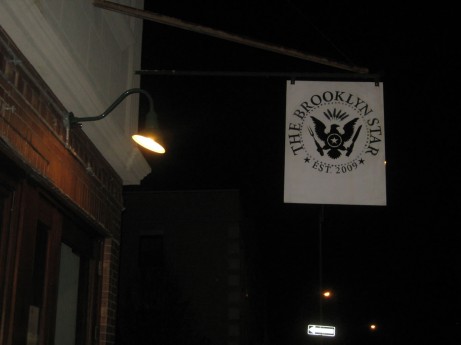 I don't travel to Brooklyn that much, but dinner at The Brooklyn Star with friends seemed too good to pass up. I was busy eating junk food at home when I got a text inviting me to dinner. Obviously, I had to look at the menu online first, but once I saw Fried Pig Tail, I was sold.  After a short hop on the L rain (which was thankfully running), we arrived at the restaurant which was pretty quiet for 8pm on a Friday.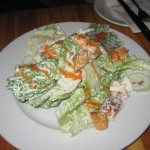 There's a bar area with high tables in the front & a spacious dining room in the back, with long communal tables in the center. We snagged a booth & started boozing. Our waiter explained that most of the dishes were geared to be shared, so we went right ahead & ordered the Cornbread with bacon & jalapeno (15 minute wait as it's made to order).  We also opted for the Wedge Salad which had hard boiled eggs, croutons, bacon buttermilk dressing & a Tabasco topping.  Ok, you're not imagining things; I just said bacon buttermilk dressing!  I normally steer well clear of salad, but this stuff was amazing!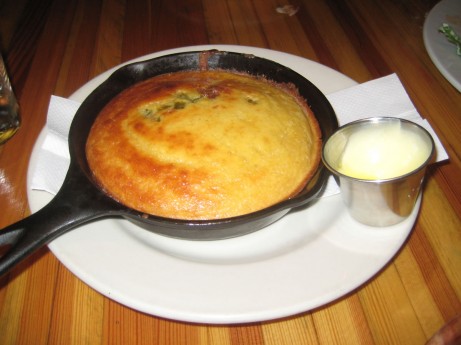 I've made cornbread plenty of times, never from scratch, but i do modify the boxed stuff to taste.  The BK Star's cornbread was some of the best I've ever had.  Well worth the wait!  Fried Oyster Tacos & the aforementioned Fried Pig Tails were also ordered (seeing a theme here?).  If there was a sight to sum up pure joy, picture the 4 of us covered in spicy sauce sucking on pig tails with our hands.  I was already well satisfied & we didn't get to our mains yet.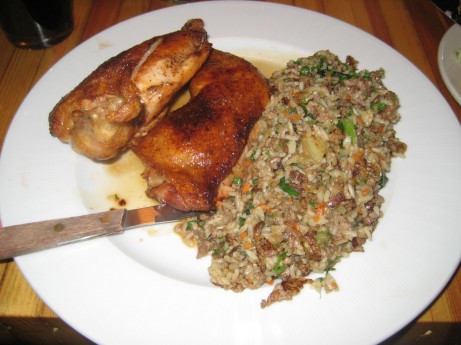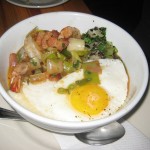 Perhaps we went a bit overboard with the appetizers, because by the time our entrees arrived, I was already pretty stuffed.  With so much good food on the menu, I had a hard time choosing, but once I saw that the roast chicken had a dirty rice side, I had to go that route.  The chicken was moist, had a delicious crispy skin with a citrus glaze.  The rice, however sealed the deal.  A southern mainstay perfectly executed.
Dan got the Shrimp & Grits which came highly recommended.  I didn't try it, but if his whimpering was any indication, it was pretty good.  The Country Fried Steak with mash & gravy was also well received.  Visually, the Pork Chop with mushroom spaetzle was the star.  I tried it & my word was it good.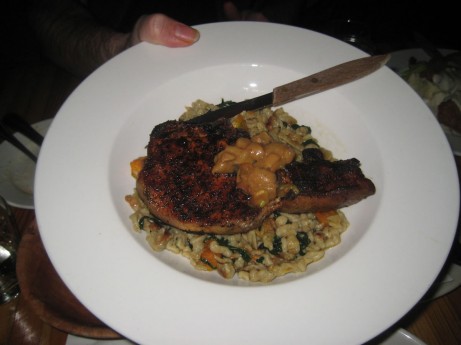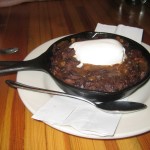 As you can well imagine, we were all pretty damn full by now (I barely made a dent in my chicken, not for lack of effort), but we couldn't resist the Chocolate Bread Pudding.
We had an un-rushed, delicious meal.  The food was amazing, the service was attentive without being pushy & it didn't break the bank (60 bucks per person with booze & tip).  I left more than satisfied.  I guess the bar there gets busy, because on the way out, things were on & poppin' in the front.
The Brooklyn Star: 593 Lorimer Street at Conselyea St.

Comments