Posted on | December 9, 2011 | 1 Comment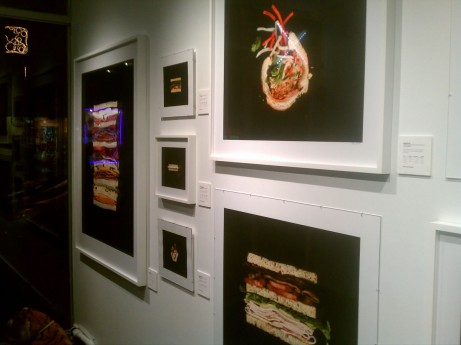 I've been a massive fan of Jon Chonko's art project & blog Scanwiches.  The process seems pretty simple; buy or make a sandwich, cut it in half, lay it on a scanner, scan.  Sounds easy, right, but Jon's work is so detailed & startlingly beautiful that I'm sure it takes some time & effort.
I was delightled to find out that JS55 Gallery in the LES was displaying 11 of his prints & a video of Jon at work.  I went to check it out & I was pretty impressed.  I had a hard time figuring out how he assembled some of the larger, more outlandish sandwiches.  His work will be on display till December 11th, so get down there & check it out!
Scanwiches Blog here.
Buy His Book on Amazon

JS55 Gallery: 55 Clinton Street between Stanton & Rivington
Comments