Posted on | December 11, 2011 | 3 Comments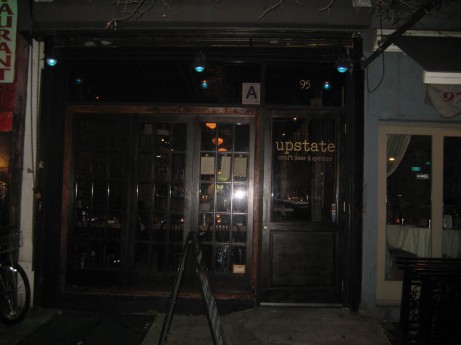 If you haven't noticed, I'm a massive fan of oysters.  There's just something about the process that has a special place in my heart.  We're blessed to have a bunch of great oyster spots in the East Village, but newcomer Upstate has jumped in feet first & made quite an impression.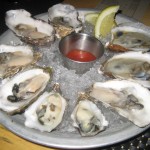 I'd been wanting to go there for a while, so I was understandably excited when I finally got the chance.  My first visit was oysters only.  There was a broad selection of East & West Coast oysters (18 in total, not including the clams), so we were inclined to try a bit of everything. I leaned towards the smaller, West Coast oysters.
The Hood Canal, Komo Gway & Buckley Bay Oysters were among my favorites.  My buddy opted for the East Coast oysters which weren't bad at all, but I just wasn't as excited about them.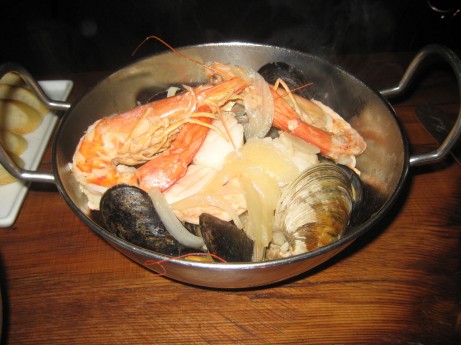 On our second visit, we decided to order some of the cooked food from the kitchen.  Dan got the Bouillabaisse which was one of the best looking dishes I've seen in quite some time: massive prawns, clams, oysters – what's not to love?
I opted for the fish tacos.  Flounder, avocado, greens.  The picture really doesn't do them justice.
Upstate's great beer selection, coupled with a staff that are cool as all hell make it a great place to eat.  I've been lucky enough to go on nights when things have been pretty tame, but I can imagine things getting kinda packed on the weekends. And they deserve it.  Like oysters? Go to Upstate.
Upstate: 95 1st Avenue at 6th Street.

Comments