Posted on | December 16, 2011 | No Comments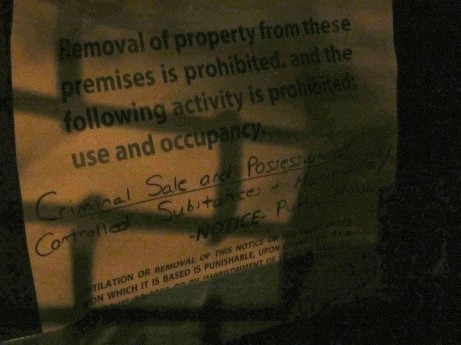 Australian restaurant the Sunburnt Cow was shut by cops last night for "Criminal sale and possession of controlled substances  – marijuana."  Today they released this statement:
On Thursday, December 15th, The Sunburnt Cow was closed due to suspected illegal drug activity taking place on the premises.  This activity comes as a shock to the entire Moo Life Group family and is not something that we endorse, condone or had prior knowledge of.  We are currently working with the New York City Police Department to ensure that justice is served so we can get back to serving the public very soon.  The health and safety of our patrons is a priority to us and we will do everything we can in order to make sure that our establishments support that mission.

Heathe St.Clair
The Moo Life Group
Update: They released a new statement this evening.
The Sunburnt Cow will open this weekend and honor all reservations and specials as usual, including the Endless Brunch.  After Sunday, December 18th, we will close and remain so until the police complete their investigation.   We plan to reopen in time for our annual New Year's celebration.

We are working with the authorities to bring about a swift and just resolution to this issue and want to reiterate that we had no prior knowledge of illegal drug activity on our premises.   We do not and will not condone, endorse or tolerate such behavior at any of our establishments.  During this temporary closure, we invite all of our loyal patrons to visit The Sunburnt Calf,Bondi Roadand The Sunburnt Calf Brooklyn to experience the quality and service that has made The Sunburnt Cow a local favorite for the past 10 years.
Photo by EVGrieve
Comments