Posted on | March 25, 2012 | 1 Comment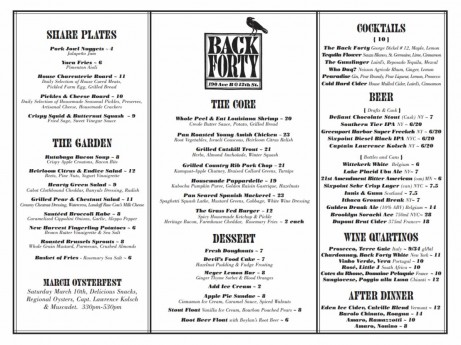 Back Forty (reviews here) will be offering a 2 course dinner featuring a soup, buttermilk fried chicken (with sides) & a beer for $25.  via Tasting Table:
Comfort food reigns supreme on Sunday and Monday nights at Back Forty. In addition to the regular menu, the restaurant offers a special dinner of seasonal soup followed by buttermilk-fried chicken with a honey biscuit and coleslaw ($25 for two courses and a draft beer).
Back Forty: 190 Avenue B (@12th St.)
Comments