Posted on | June 1, 2012 | 1 Comment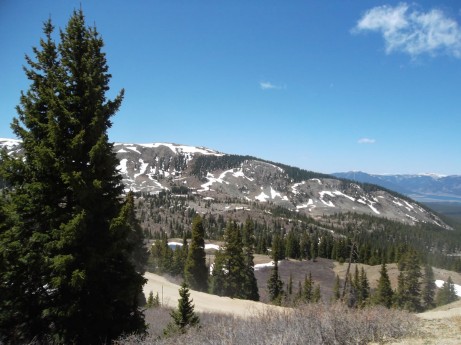 Things have been a tad quiet lately on the East Village Eats blog lately.  Mainly because I was on my Annual camping trip in Colorado over Memorial Day Weekend.  22 Guys, 3 pop-ups, 3 tents, 1 camper, 4 kegs, a full band, 2 deer, 1 moose, 3 dogs & 130lbs of meat (40 of which was bacon).  I'm back for the summer & have a lot to write about, so the blog will be busy over the next few weeks.  Read on if you want to know what we were eating.
The aptly-named 'Man Camp' is an annual trip to Taylor Park in Colorado, just over the Continental Divide.  In it's 26th year, I've been lucky enough to go to 7 of them.  It's basically a long-weekend of excess, much of which involves booze & the creations from our dedicated chef John.  We shot some guns, drank a lot & burnt a bunch of stuff, but the food really brought us together.  Look below.
Comments