Posted on | July 12, 2012 | No Comments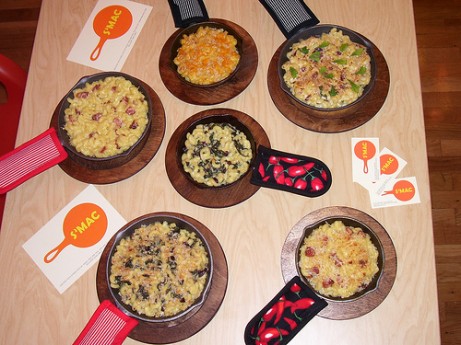 On Monday July 16th, Sarita's Macaroni & Cheese (better known as S'Mac) will be celebrating 6 years in operation.  As part of the celebration, they will be offering their All-American Mac & Cheese for the insanely low price of one buck (normally priced at $4.75).  This is the classic American & Cheddar cheese combo in the 'nosh' (small) size.  I love the food there, so I suggest you check it out. You can't really argue with mac & cheese for $1.
Further info here.
S'Mac: 345 East 12th Street between 1st & 2nd Avenue and First Avenue at Houston St by the F Subway stop.
image via Celiac Chicks
Comments