Posted on | November 26, 2012 | No Comments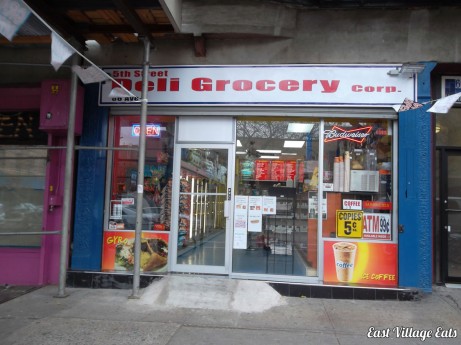 Last week, 5th St. Deli opened at 66 Avenue C (sharing the building with Casa Adela) so I stopped by to check it out.  I did a bit of research Googling & found out that this was the former home of Azukar Deli.  It's basically your average deli/bodega with a counter offering breakfast, sandwiches & soups and plenty of drink cabinets (they will be selling beer).  Avenue C is saturated with delis; one down the street at 44 Avenue C, E&S Wholesome Foods, Alphabet City Deli in the surrounding area.
Hey, at least it's not a Starbucks!  Hopefully they'll do well.
The staff were friendly & let me snap a few pictures.
Comments