Posted on | February 8, 2014 | 1 Comment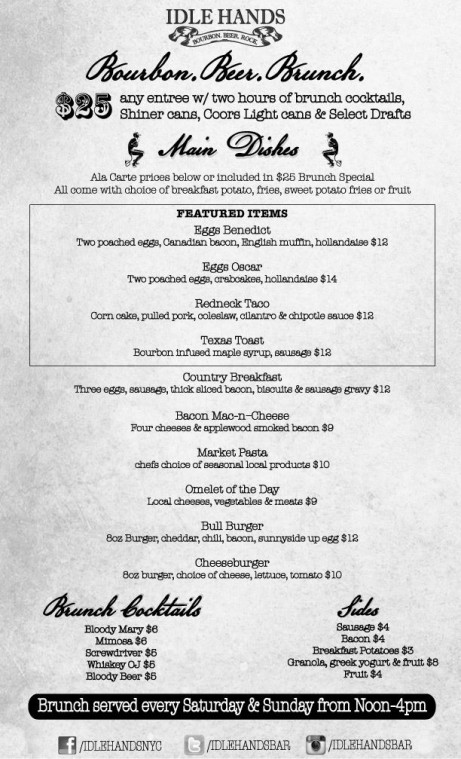 Idle Hands began serving brunch today with an all you can drink option priced at $25. From Noon to 4pm on weekends they've expanded the normal menu of burgers & wings to include tacos, pasta, eggs & other breakfast items. The AYCD option include two hours of unlimited beer & cocktails.
Idle Hands: 25 Avenue B between 2nd & 3rd Sts.
Further coverage here.
Comments