Posted on | February 13, 2014 | 1 Comment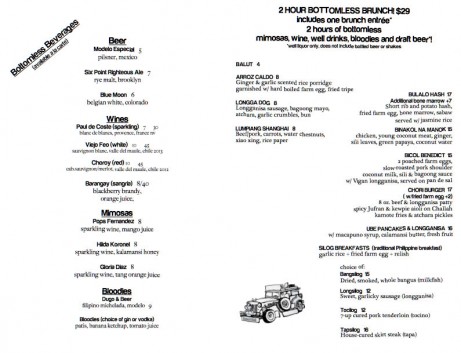 Filipino gastropub, Jeepney, has introduced a bottomless brunch on weekends 2 hours of booze and an entree for $29.  I'm  big fan of Jeepney (as well as it's sister restaurant, Maharlika) and I do love to get drunk, so this is a nice addition.
It seems like a lot of East Village restaurants are offering bottomless brunch options: Idle Hands, Poco & Virage are but a few.  There's a pretty decent Yelp list here.
Jeepney: 201 1st Avenue at 12th street.
Comments