Posted on | April 6, 2014 | No Comments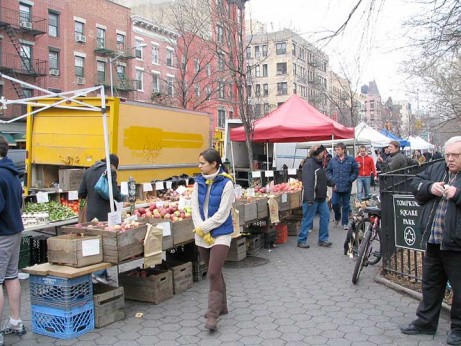 Looks like we have two new vendors at today's greenmarket:
"Two Farms Added to the Tompkins Square Line-up for this Sunday, April 6th- one returning, one new!
B&Y Farms of Tioga County, NY returns to the market with their Animal Welfare Approved pork, lamb, poultry,  and eggs, in addition to their yarn, fleeces, and pickles.
Bread Alone of Ulster County, NY also joins the market, bringing their mostly certified Organic artisan breads and pastries."
Tompkins Square Greenmarket: Avenue A at 7th Street.
Image via Forgotten-NY
Comments