Posted on | November 27, 2023 | No Comments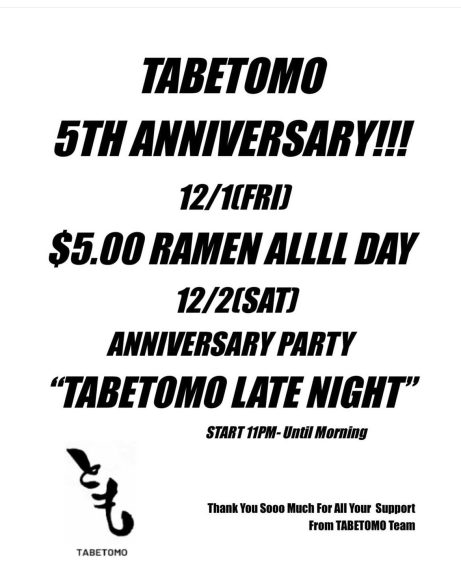 East Village Ramen restaurant TabeTomo will be celebrating 5 years this weekend with $5 Ramen bowls all day on Friday & a Anniversary Part starting at 11pm on Saturday. Although I haven't been there for some time, I am a big fan of their ramen broth. There's no mention of which of their ramen will be available for $5 on Friday, but 5 bucks for a bowl of ramen is a steal in my opinion.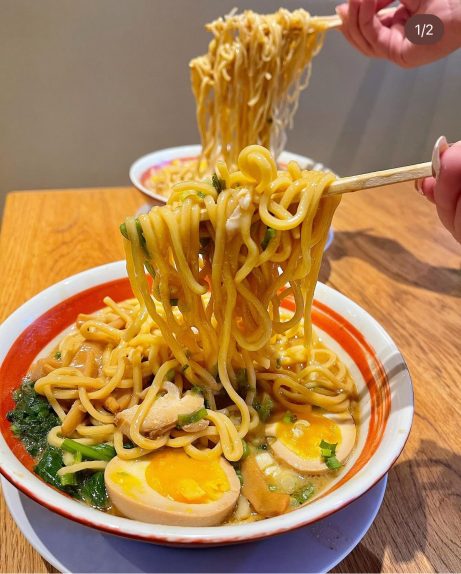 Images courtesy of TabeTomo's Instagram Account.
TabeTomo: 131 Avenue A, New York, NY 10009 @ St. Mark's Pl
Posted on | September 11, 2019 | No Comments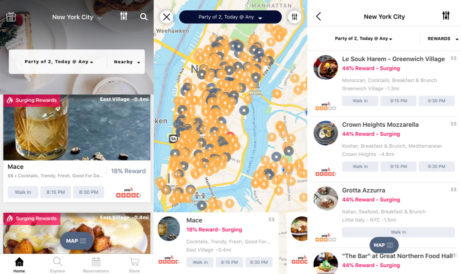 Normally I just post restaurant reviews and news, but I've been using Seated for a few months now and I thought that I'd put up a post to let everyone else know about the app. The premise is pretty simple: You make a reservation to any of the participating restaurants through the app. Send a picture of your receipt through the app after your meal. You'll earn rewards from 18% to 44% of your entire bill. I was pretty skeptical at first, but after using it for a few months I've managed to rack up a few hundred dollars in rewards.
The rewards can be used for anything from Amazon gift cards and Uber credits to tickets to the New York City Wine Fest or the Annual Gala Dinner at Blue Hill at Stone Barns. There are lots of locations in the East Village (and throughout NYC) that are participating, so your options are plentiful.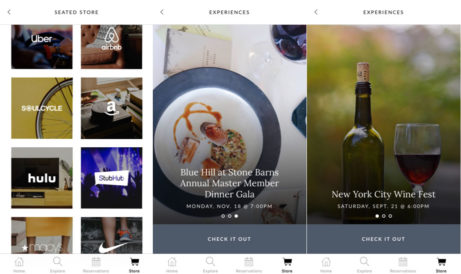 If you sign up using my referral link (HERE) you will be given a bonus of $15 if you submit your first receipt during the month of September (full disclosure: I will receive a credit for everyone I refer as well). Give the app a try and get rewarded for dining out!
Posted on | July 30, 2019 | No Comments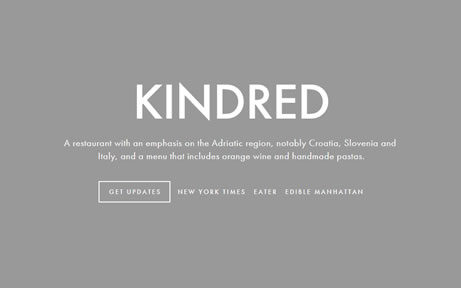 According to the NY Times; Kindred is set to open on East 6th Street in the former the Eddy space.  It will be the second restaurant from Oh My Gato Hospitality, the team behind nearby Ruffian.
The restaurant will have "an emphasis on the Adriatic region, notably Croatia, Slovenia and Italy, and a menu that includes handmade pastas".
"Ruffian chef and partner Josh Ochoa oversees the food alongside chef de cuisine Amy Mattulina (Maialino, Charlie Bird), which will run to small plates, pasta, and some large-format dishes."
Kindred is set to open in late September or early October.
Further coverage at Eater & Edible Manhattan.
Kindred
342 East 6th Street
Posted on | April 29, 2017 | No Comments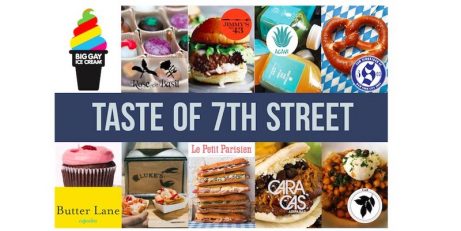 Taste of 7th Street returns next week from May 4th-7th.  I'm not sure when they changed from the one-day event format, but this year you can get 10 dishes from the participating restaurants for a mere $30 over the course of 4 days.  The restaurants this year are:
AGAVI JUICE BAR – One Cold-pressed "Hangover Bae"
BIG GAY ICE CREAM – A Mini Pumpkin Gobbler Sundae
BUTTER LANE CUPCAKES – One Fresh-Baked Sweet Cupcake
CARACAS AREPAS – One Beefy, Cheesy "Arepa De Pabellón"
C&B CAFE – Chef Ali's Famous Tunisian Breakfast Stew "LabiLabi"
LUKE'S LOBSTER – Snack-Sized Lobster Roll
JIMMYS No 43 – Mini Pork Belly Slider
LE PETIT PARISIEN – Snack-Sized "Le Parisien" Ham Sandwich CLASSIC
ROSE & BASIL – Two Delectable Chocolate-y Truffles
ZUM SCHNEIDER – One Freshly Baked Bavarian Soft Pretzel (PROST!)
Your ticket also included access to the kick-off party on at ILevel (37 E. 7th St.) Wednesday May 3rd 6-9pm.  I haven't been to the event in a few years, but the increased number of participating local businesses & the option of spreading out all of this eating over a few days has me excited.
Get your tickets HERE. Sale ends Tuesday night at Midnight.
Posted on | April 12, 2017 | No Comments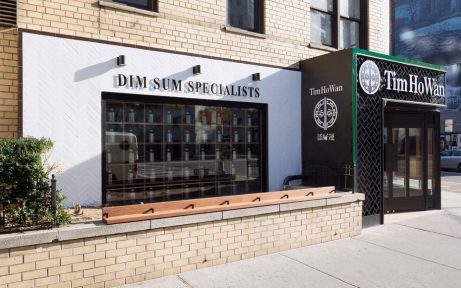 I've been excited to try this Dim Sum spot, labelled as the 'cheapest Michelin-starred restaurant in the world', since it opened in December 2016.  Horror stories of insanely long lines kept me away till now.  I stopped by around 2pm on a Tuesday & was told that the wait would be 30 minutes.  You can leave your number & they'll send you a text when your table is nearly ready. Read more
Posted on | March 1, 2017 | No Comments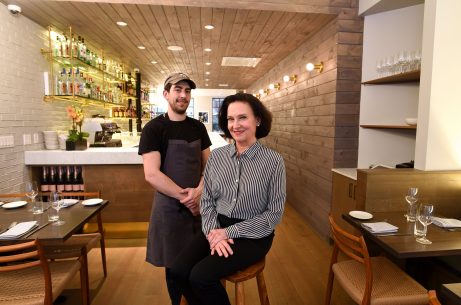 Vegetable-forward menu at newcomer Villanelle. NY Times
Chou Chou bringing Moroccan fare to the former In Vino space. EV Grieve
Rent increases force OST Cafe out of East Village. DNA Info
dinnertable opens in the back of The Garret East. Bedford + Bowery
Express Thali set to open on 2nd Avenue. EV Grieve
Cholo Noir continue plans to open despite SLA troubles. DNA Info
photo: NY Times
Posted on | February 21, 2017 | No Comments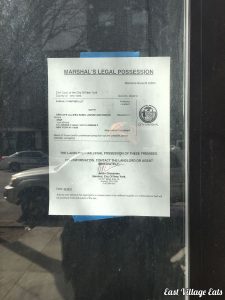 Babel Lounge & Hookah Bar on Avenue C has been seized by Marshals.
Babel expanded into the former Duke's space in 2012 and has had a history of noise complaints.
Babel
131 Avenue C @ 8th St.
Posted on | December 16, 2016 | No Comments
A feel good story from the inbox:
Posted on | September 29, 2015 | No Comments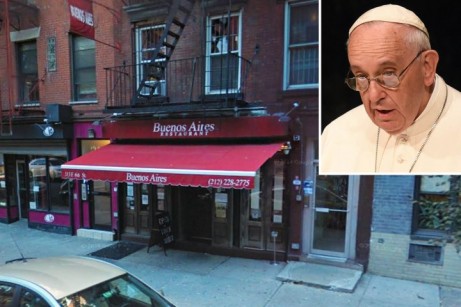 Buenos Aires' chef/owner cooked for the Pope. NY Post
10 Degrees Bistro closes for good. EVGrieve
East Village Cheese opens in new location. EVGrieve 
Oddfellows Ice Cream Sandwich shop to open in East Village. Gothamist
Posted on | September 29, 2015 | No Comments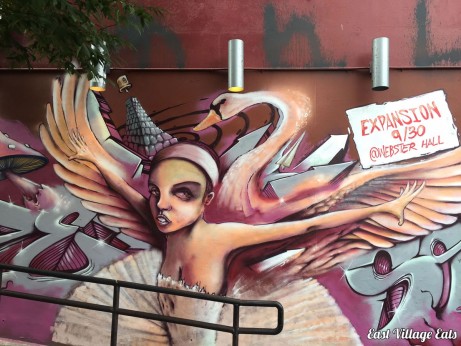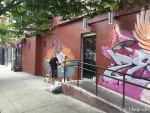 Passing by 13th street near 1st Avenue today I came across artist Zeso putting up some new artwork.  Webster Hall will be hosting a party tomorrow Sept. 31st featuring live graffiti, DJs & ballerinas (hence the art), there will also be a night market.  Further info on the flyer here. 18+
Webster Hall
125 East 11th Street.
keep looking »