Posted on | December 7, 2010 | 5 Comments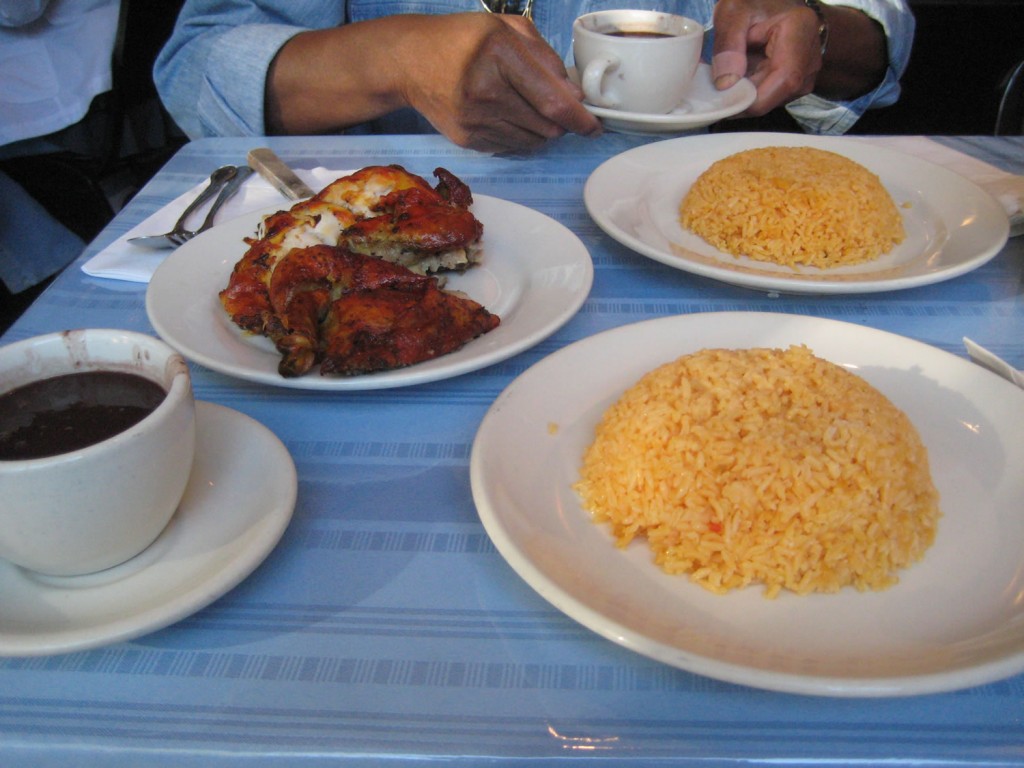 Several years ago, I was going to Casa Adela once or twice a week for lunch. I don't go as much anymore & I honestly cannot figure out why because the food there is excellent. This Puerto Rican restaurant is sparsely decorated with 6 tables nestled in between the service & storage areas. It definitely has a family feel as you can normally find the matriarch, Adela, or other family members seated at a table peeling garlic or other vegetables. A tiny TV located above the beverage cooler is constantly tuned in to a Latino station.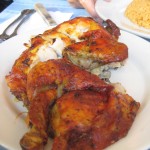 The restaurant serves dishes such as Can Sandwiches, Beef Stew, Pernil (Roast Pork) & Steak & Onions, but I think that the most popular dish is the Roast Chicken. As soon as you enter the restaurant it is impossible not to get excited by the smell of the spices or to be slightly mesmerized by the chicken spinning in the rotisserie.  $8 gets you half a chicken, rice (white or yellow) & beans (red or black).  The meat is always insanely moist & the skin is bright red, flavorful & extremely crispy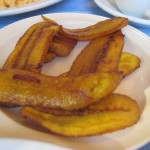 I have no idea what spices they use, but they definitely have the right formula.  The portions are quite large as well & normally I can't finish the whole thing (although I do eat like a little bird).  I often ended up taking a quarter of the chicken home & it makes for an excellent snack.  I've also tried the Sancocho, an oxtail & root vegetable stew with a light broth.  It's big on flavor, but unfortunately skimps quite a bit on the protein.  The Pollo Guisado (Chicken Stew) left me wanting more.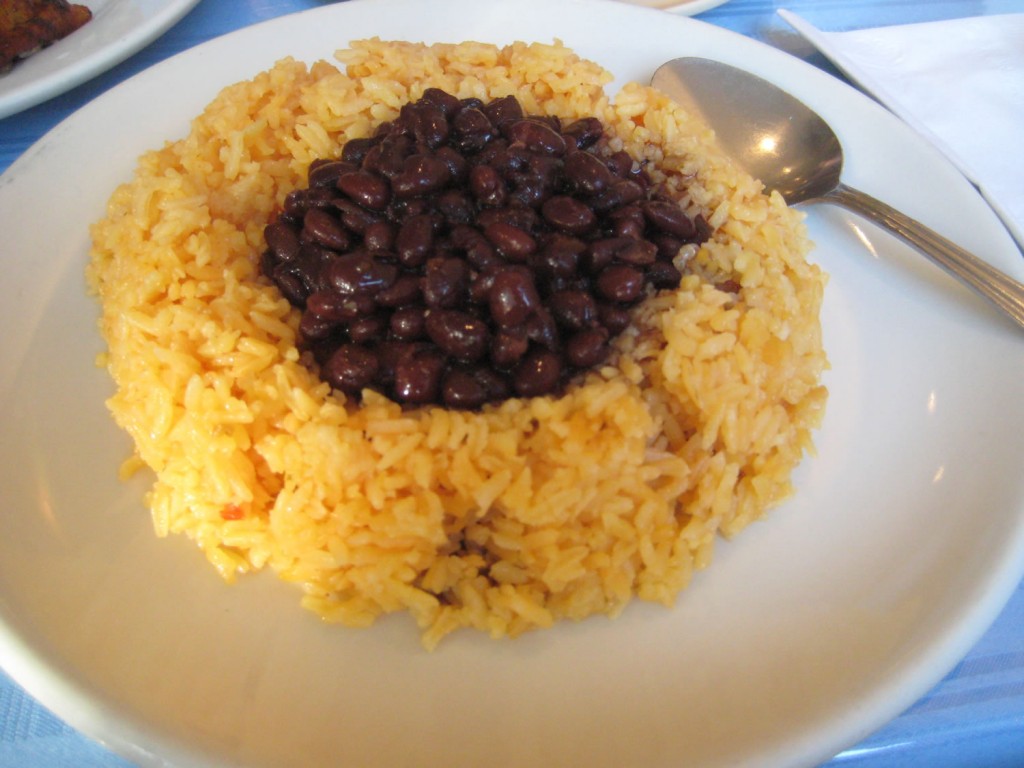 They have plenty of sides; my favorite are the Maduros, fried sweet plantains.  The Tostones are green plantains that are starchy but taste excellent with the chopped garlic & oil that they have table-side.  When they have it, the avocado salad goes very well with the chicken.  On the dessert side, they serve an amazing flan that has a very unique flavor.  The manager there bet me that I couldn't guess the mystery ingredient & he was right.  It turned out to be Cream Cheese!
They've come back strong after their shuttering by the DOH back in September (fridges too warm, reported here), Casa Adela is a great place to get a filling meal every once in a while.  If you're a fan of good roast chicken (or just good food), make sure you check it out!
Casa Adela: 66 Avenue C @ 5th Street
Comments