Posted on | December 29, 2010 | 2 Comments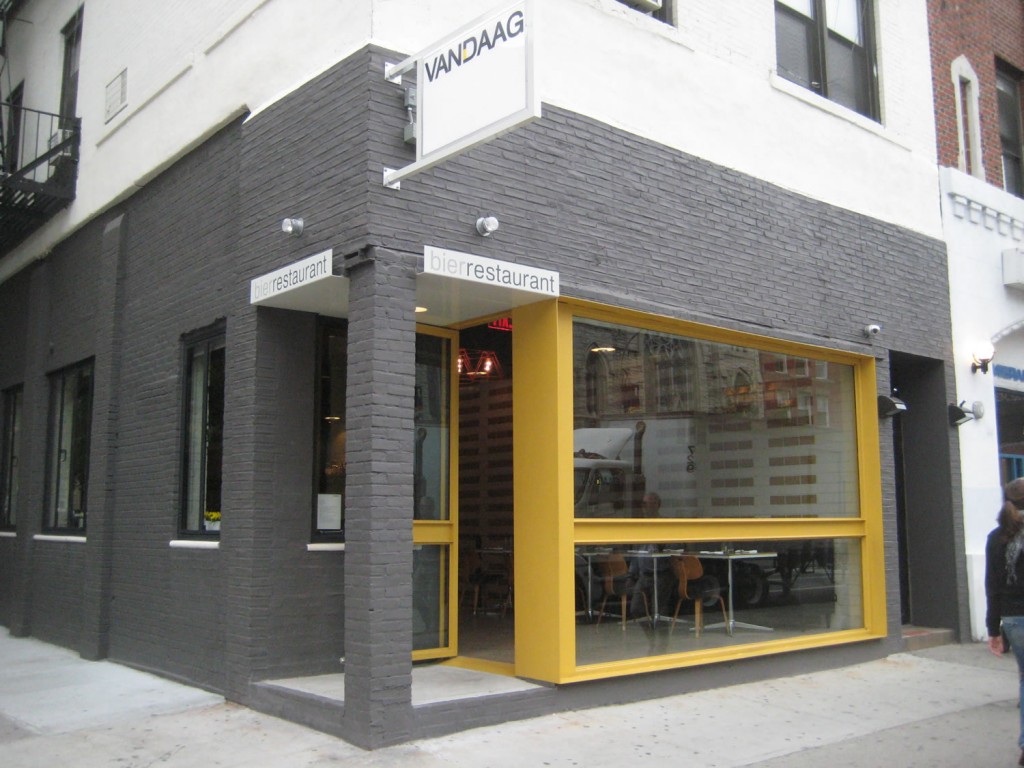 This post is just evidence of my laziness, I ate here well before Sam Sifton & plenty of other food reporters, but I've only just got around to writing my review.  Vandaag is a Dutch restaurant & bakery that serves dishes from Northern Europe using locally (Hudson Valley region) sourced ingredients.  It's housed in the former Bounce Deuce sports bar (horrific), but the space has been totally reinvented with a modern feel & sleek design.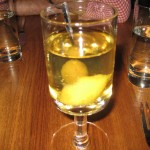 I went with 4 friends in the middle of the week.  We didn't have reservations, but it was early in the dinner service & we got a booth at the back of the restaurant.  The maitre d' informed us that there was a reservation in 2 hours, so we had plenty of time to enjoy our meal.  There is an extensive beer selection & a variety of cocktails.  I decided on the Turf War which is an Akvavit & Lillet based drink.  It had a lot going on, it was spicy, sweet & definitely very strong.
The waiter brought us an amuse bouche; a radish on top of a pork rind.  It was a nice gesture & very flavorful, but I wasn't blown away.  A few of us got started with an order of Razor Clams which had some sort of licorice flavored marinade, they were absolutely fantastic.  A friend of mine got the Delicata Squash which was served with langoustines & wild arugula.  We also got the seasonal pickle pot to share for the table.  There were pickled peanuts (in the shell, which was rather annoying & created a mess) & shallots as well as pickles.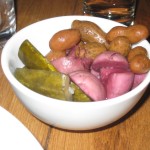 I opted for the Surf & Turf Terrine which was a really interesting mix of flavors.  A pig head & octopus terrine served with quince, turnip & couscous.  I'm normally very picky about where I order octopus from as it's really easy to overcook & what you end up with is basically a tire, rubbery & inedible.  I was fairly confident that the Vandaag crew could pull it off.  Throw pig head into the mix & I just had to get the terrine.  The octopus was moist & flavorful & the pork added a lot of fat & density, a great dish.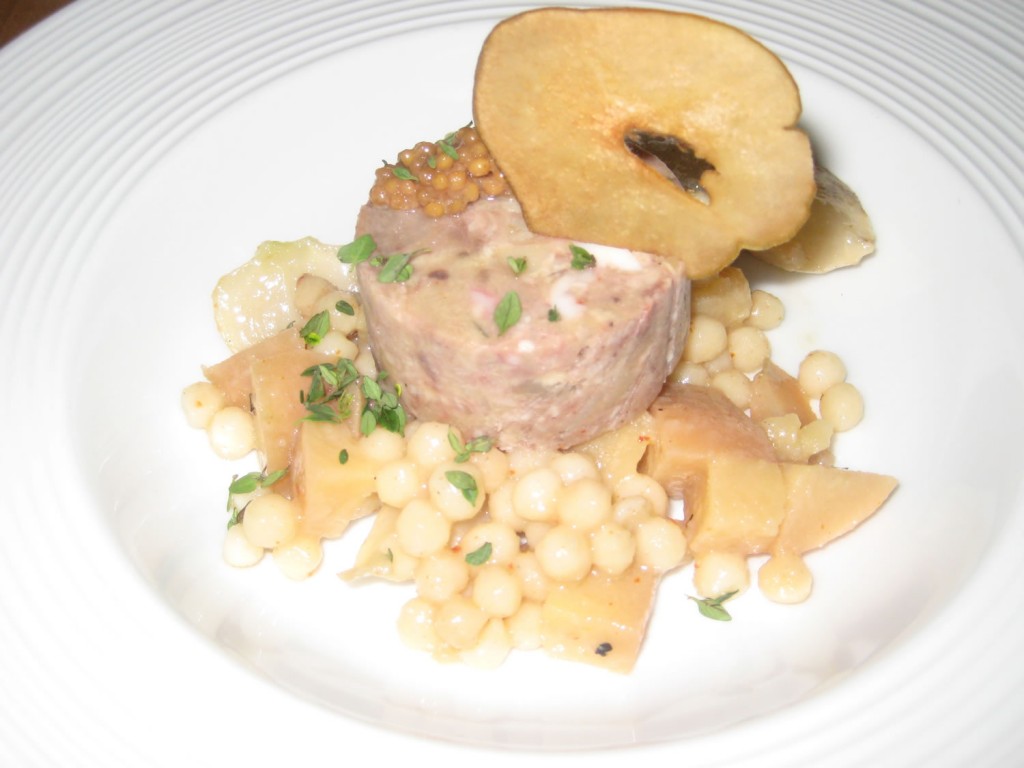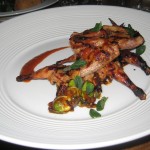 Troy & Dan both ordered the Grilled Quail that came with sweet & sour brussel sprouts, wild rice & mint, they seemed to enjoy it & Troy though that at $24, the dish was a steal.  I opted for the Crisp Skinned Bass with fennel, grapefruit confit & hyssop.  The skin was wafer thin & just as described, really crispy.  The fish was flaky & full of flavor, I would definitely order this dish again.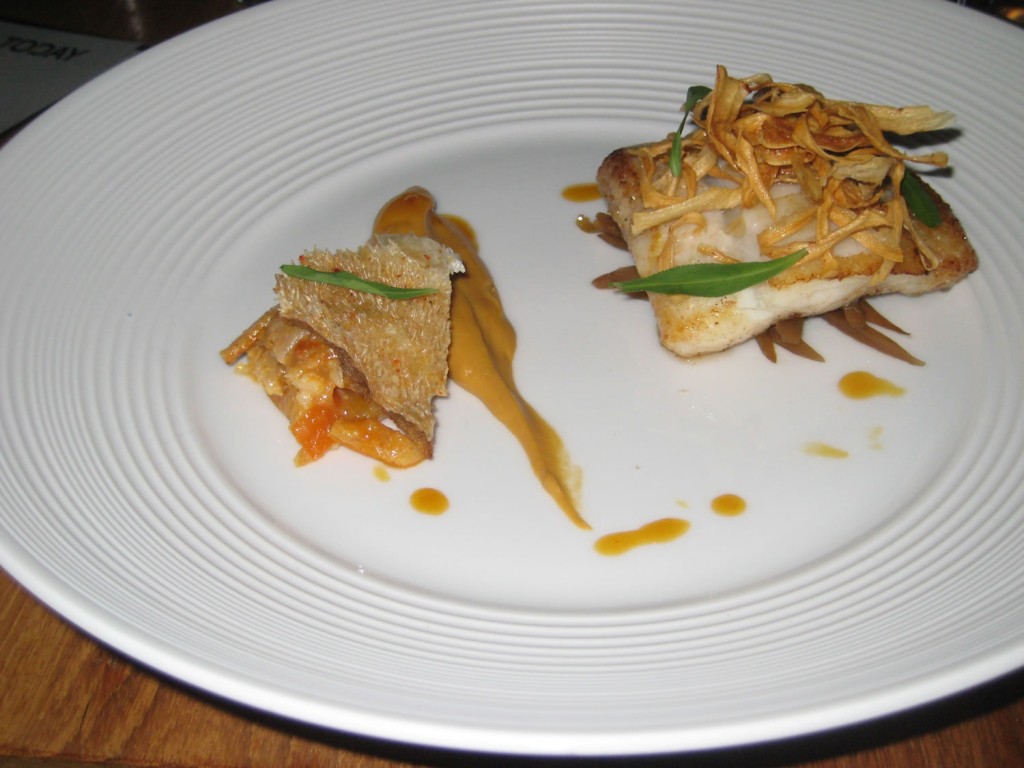 Some of the other dishes ordered: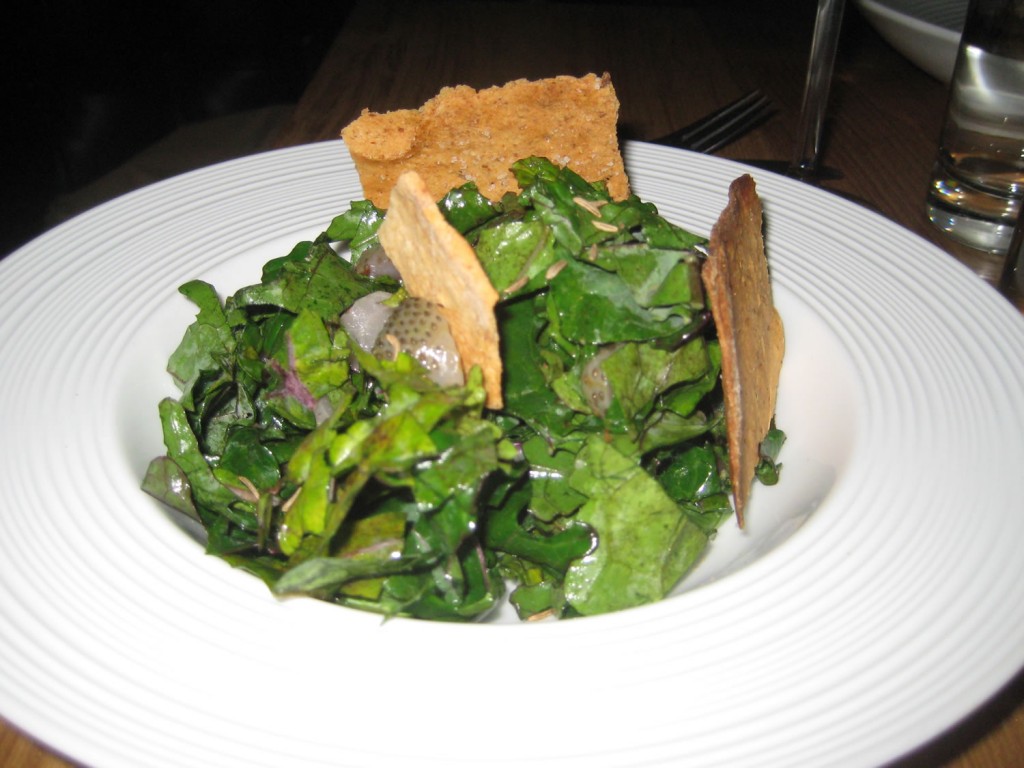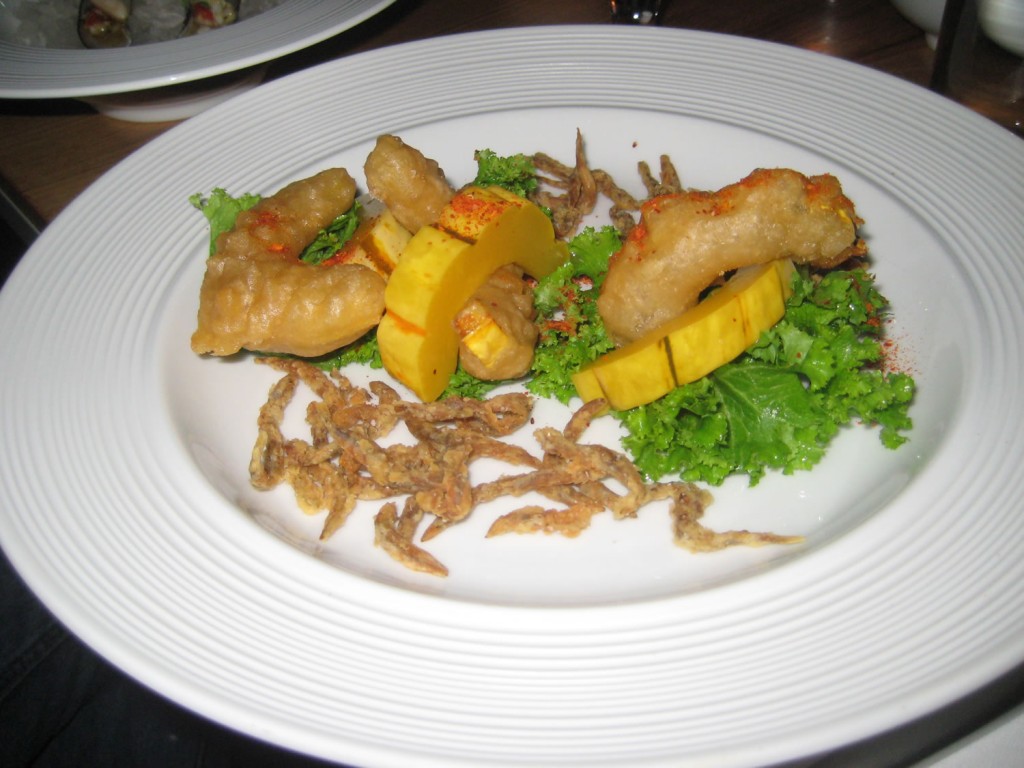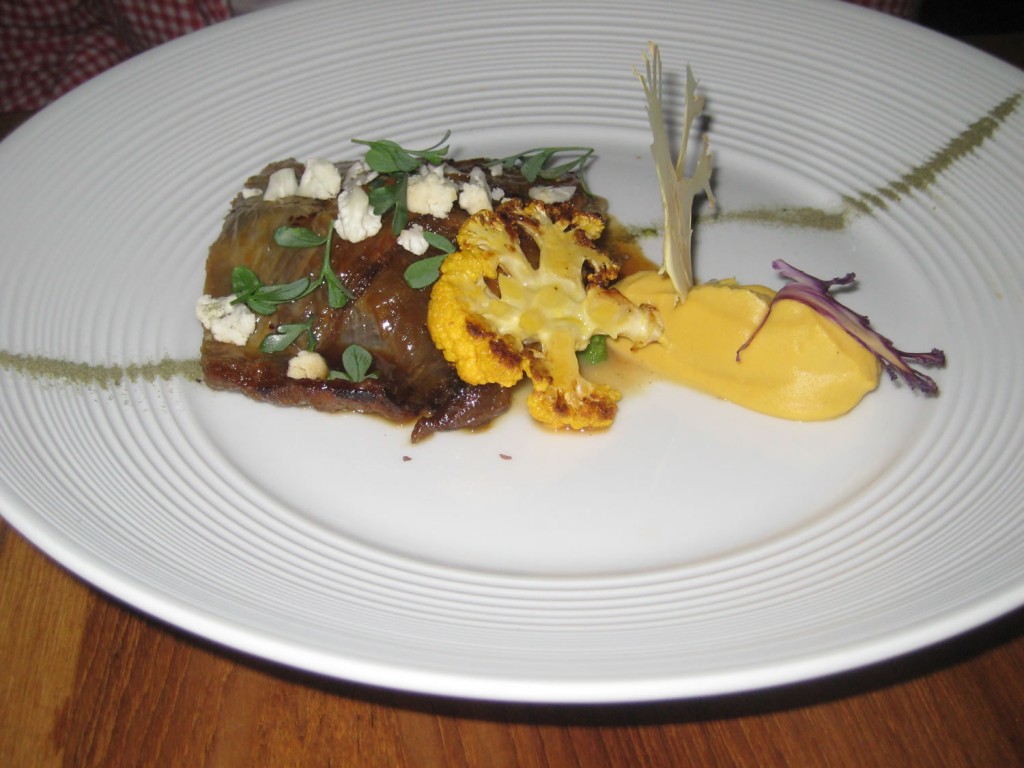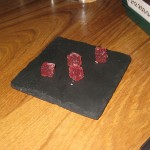 We finished with a complimentary cherry candy.  It was really sweet & delicious, I could have eaten a handful of those things by myself!  The meal was not without flaws however, the waiter never told us the day's specials & the braised lamb dish (not pictured) was a bit cold.  Small errors though, easily fixed.  All in all, it was a really enjoyable meal & I will be coming back to Vandaag & recommending it to anyone who will listen.
Check out my review of dessert at Vandaag here.  Lunch here.
Vandaag (103 2nd Avenue @ 6th Street)
Comments