Posted on | January 10, 2011 | 2 Comments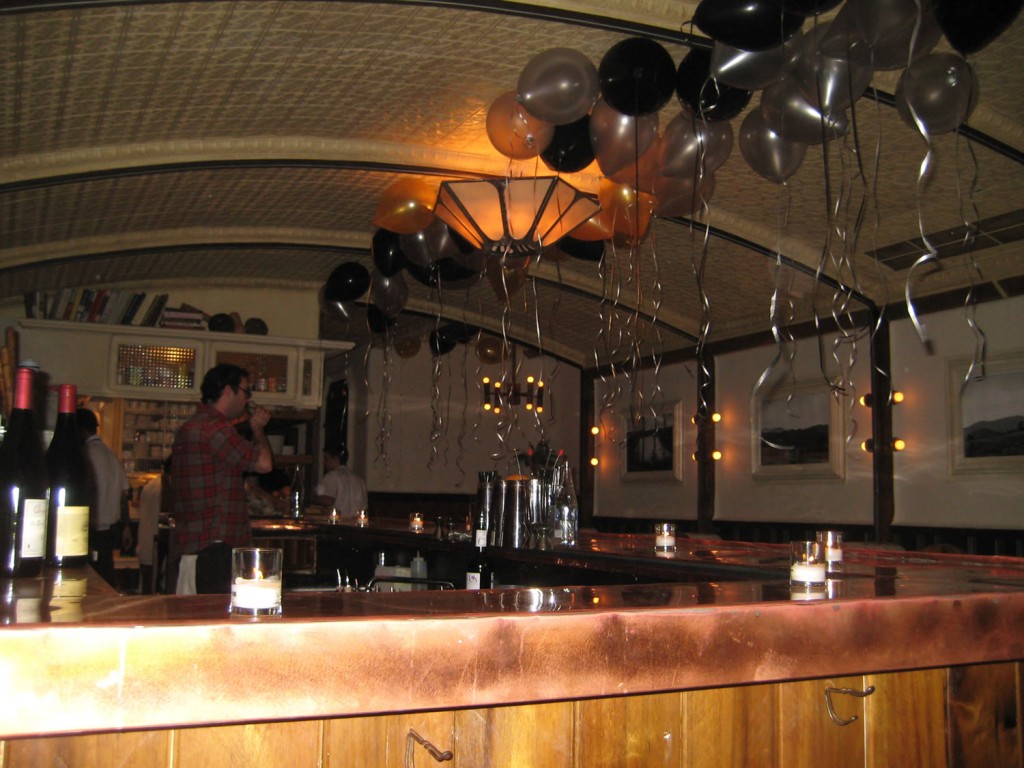 I normally just write off New Year's Eve as a night where the city will be full of drunken idiots & nothing spectacular would happen.  This time, I decided to change the game up, at the last minute & with no reservations I went to Goat Town (511 East 5th Street between Ave. A & B) an East Village newcomer.  Housed in the former Seymour Burton/Butcher Bay space, Goat Town is owned by the same dude as The General Greene in Fort Greene & helmed by Chef Joel Hough.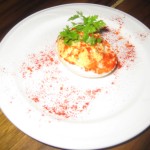 Upon entering, you can tell that they put some work into the place, there are some innovative tiled banquettes, a vaulted ceiling, a long wood & copper bar & a tiny kitchen.  It was pretty early in the night, so we were seated immediately.  For $75, you got three courses.  The meal started with a Lobster Deviled Egg amuse bouche (well, technically it started with the pint of Coors that I ordered).  It was tasty, but a bit 'light' on the lobster, you could hardly taste it.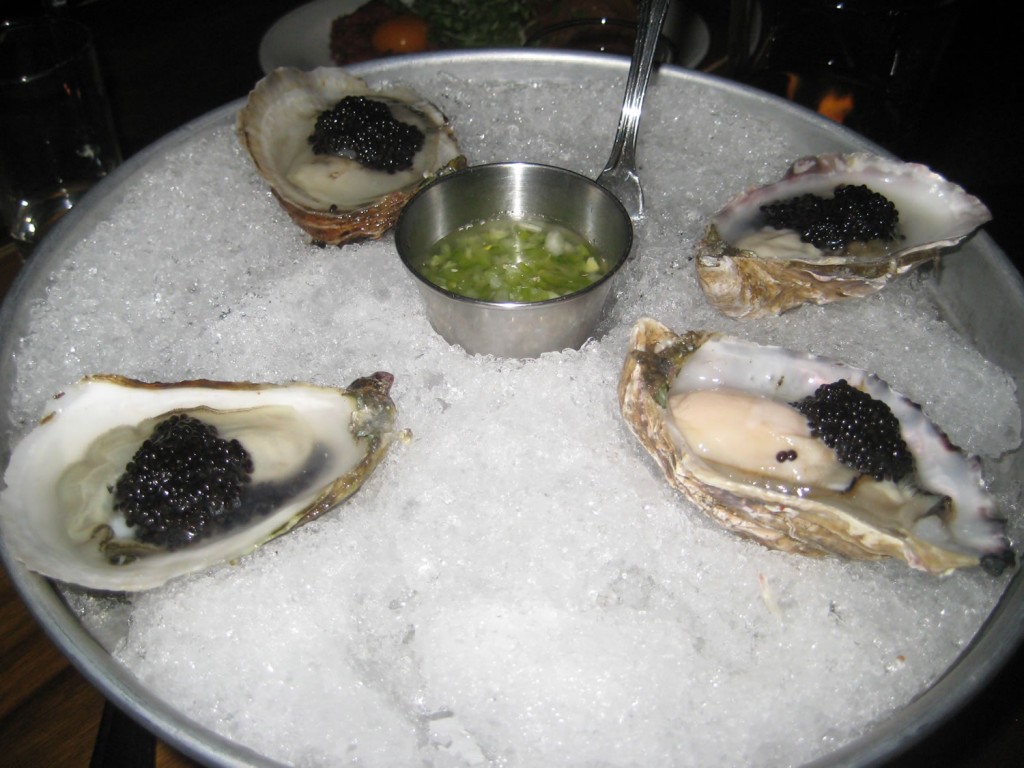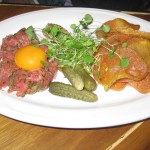 I got the Oysters with Caviar (an $8 addition), they were absolutely delicious!  The Naked Cowboy (east coast) was salty, but very tasty, the real star was the west coast Evening Cove, these things were gigantic!  I really think that the caviar enhanced the flavor.  They were served with a pickle vinaigrette which I really didn't use much of.  My dinner buddy got the steak tartare with cornichons & house made chips.  Goat Town doesn't have a full liquor license, so it was more beer for me.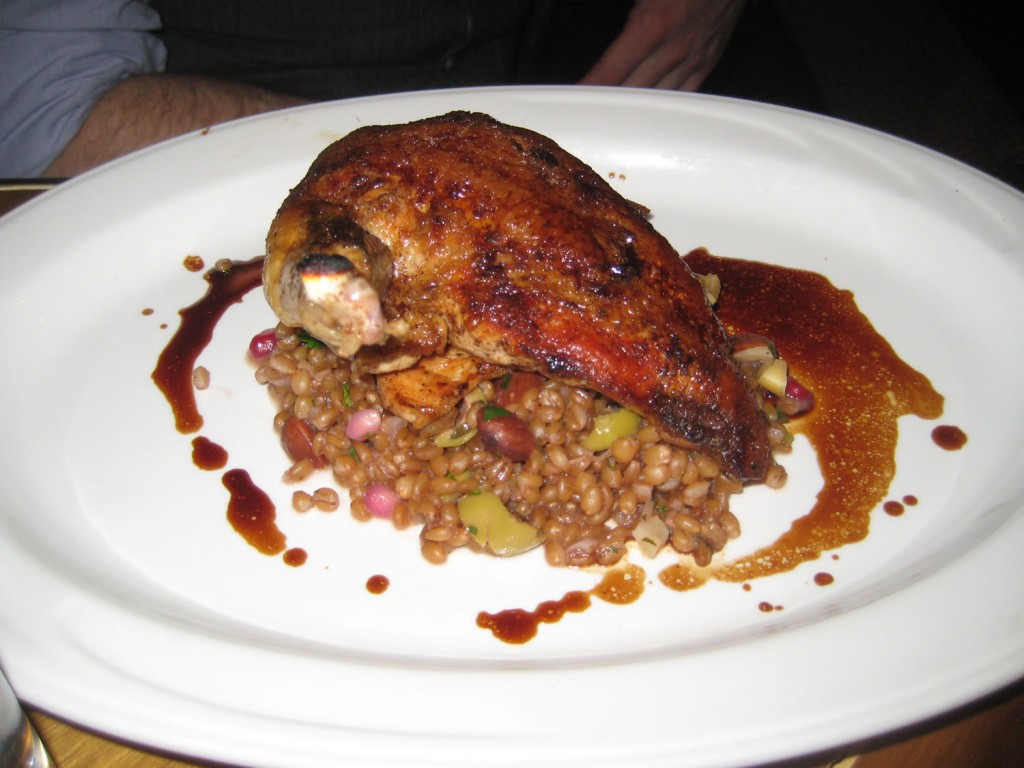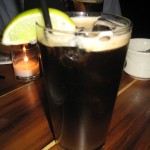 Pauly got the Roasted Pheasant with farro, green olives, dates & walnuts served with a pomegranate reduction.  He never had pheasant before & I think he was duly impressed.  I got the River Sturgeon which was roasted & served with celery root puree, mache & marrow butter (unfortunately, I forgot to take a picture!)  The texture reminded me of swordfish & was cooked very well.  There were capers shallot & a sprinkling of course sea salt.  The marrow butter was insane!  It melted perfectly & added an amazing rich taste to the fish.  The mache was very sweet but a little on the oily side.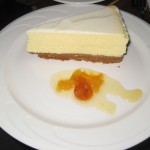 We also decided to try one of the cocktails; The Stout & Stormy.  A play on a Dark & Stormy, it was made with fresh pressed ginger juice, lime, sugar & Lion Stout.  I'll just say that it was 'interesting', way too tart though.  I don't think I'll be ordering that again.  For dessert, we both got the New York Cheesecake with citrus marmalade.  It had specks of vanilla beans throughout, a creamy vanilla top layer & a great , thick crust.  I really enjoyed it, however, it really didn't go well with our drink choice!
We turned up at 7 on the dot & didn't leave till about 10pm, the food was good, the staff were really friendly (the chef gave Pauly a quick lesson on the origins of West Coast oysters) & didn't rush us.  What I thought was going to be a 'bland' (sorry, I couldn't resist) New Year's Eve turned out to be an awesome meal.  I've been back there since (review to follow) & I plan on trying a few more of their dishes.  Further Goat Town coverage here.
Comments