Posted on | January 16, 2011 | 3 Comments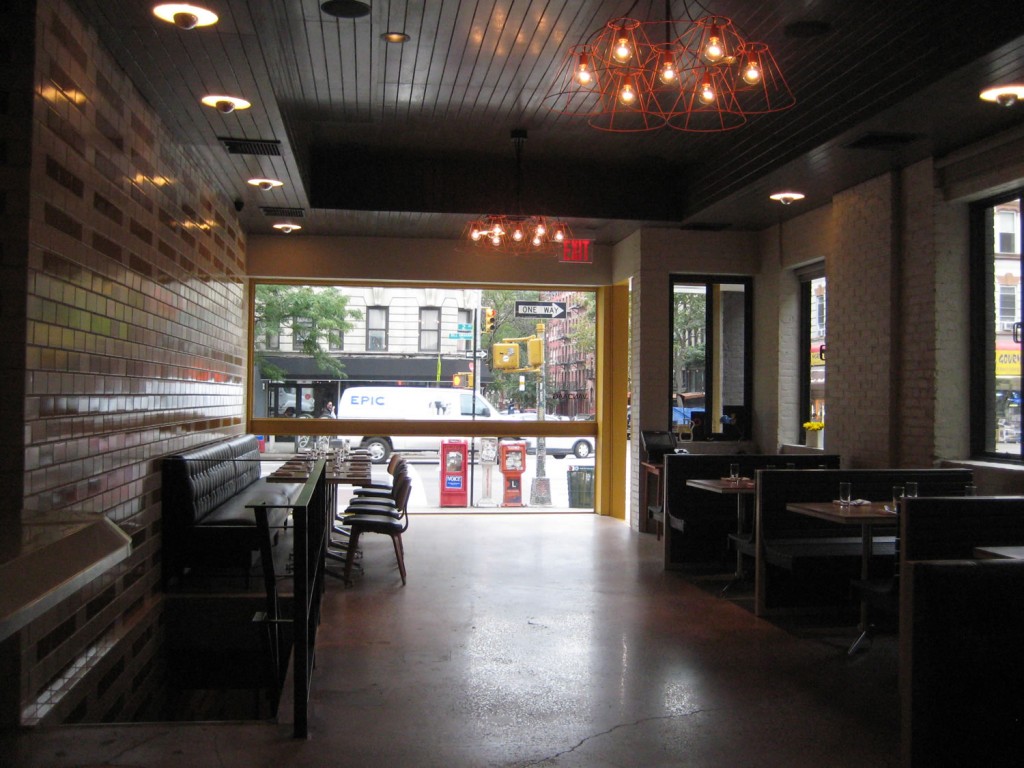 I was searching Googling for a place to bring a few family members for a late coffee & dessert around New Year's & Vandaag ended up at the top of the pile.  I've been there for lunch &  dinner before, but I was worried that they'd be packed.  It was still busy but luckily for us, there was a table available.
We ordered a large pot of coffee for the table & took a look at the dessert menu.  Since Vandaag has a bakery in the back, I was expecting some really good stuff.  Most desserts had descriptions, but a few of them needed explanation.  Our waiter was very patient & in the end we ordered pretty much one of everything.  Our coffee took a little longer than expected to arrive, so unfortunately our desserts came out beforehand.  The Smoutballen is pastry filled with Nutella & topped with chunks of caramelized apple.  It was light & airy, but nothing special.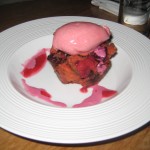 My Aunt got a Beet Bread Pudding with bitter chocolate, hibiscus & winter berries.  I tried the dish & really didn't care for it myself, but I think she enjoyed it.  The sweets & vegetable combination continued with Carrot Parsnip Cake which included cream cheese tonka bavarois & ginger.  I had a bit of trouble identifying the ingredients (bavarois is Bavarian Cream & tonka is a bean; Thanks Wikipedia), but I do know that I loved this dish, it was by far the best dessert that night.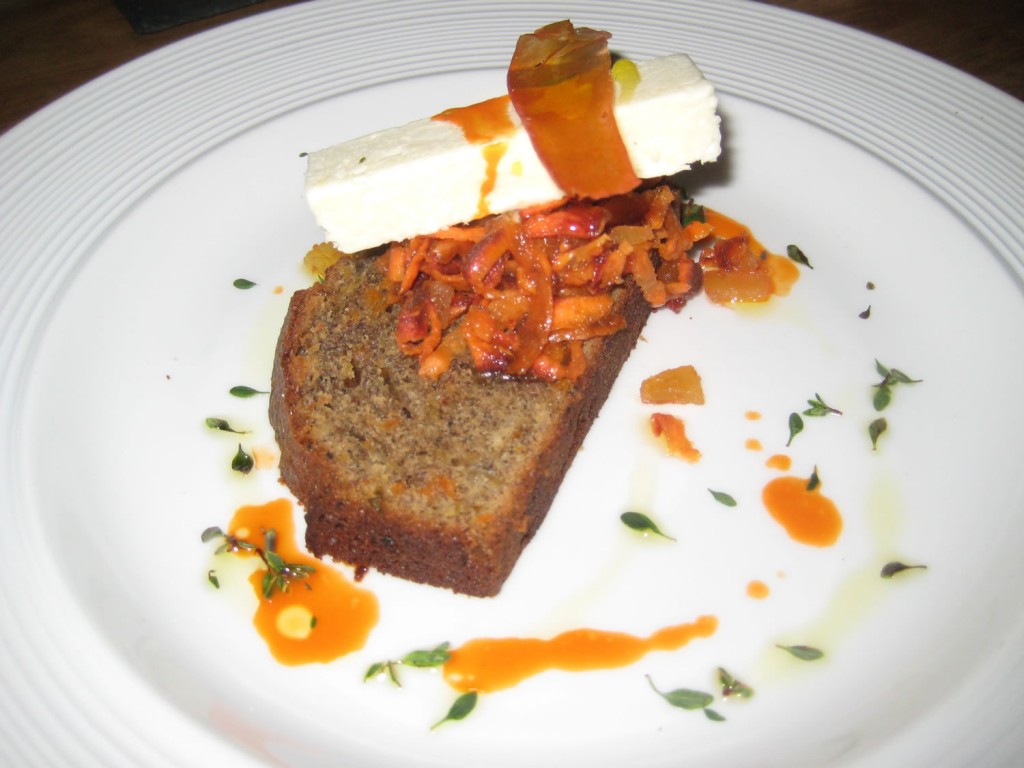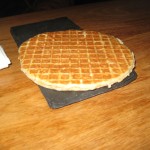 My brother ordered the Stroopwafel which out waiter described as a waffle.  I think he had imagined something closer to a Belgian Waffle, but he was disappointed with what arrived as it was very thin & somewhat bland.  Adding Nutella from the Smoutballen did improve the dish. I got the Ice Cream Sandwich which was savory coffee ice cream, cider peanut butter & berbis blanche . It was slightly salty which I really liked & in the end this was my second favorite.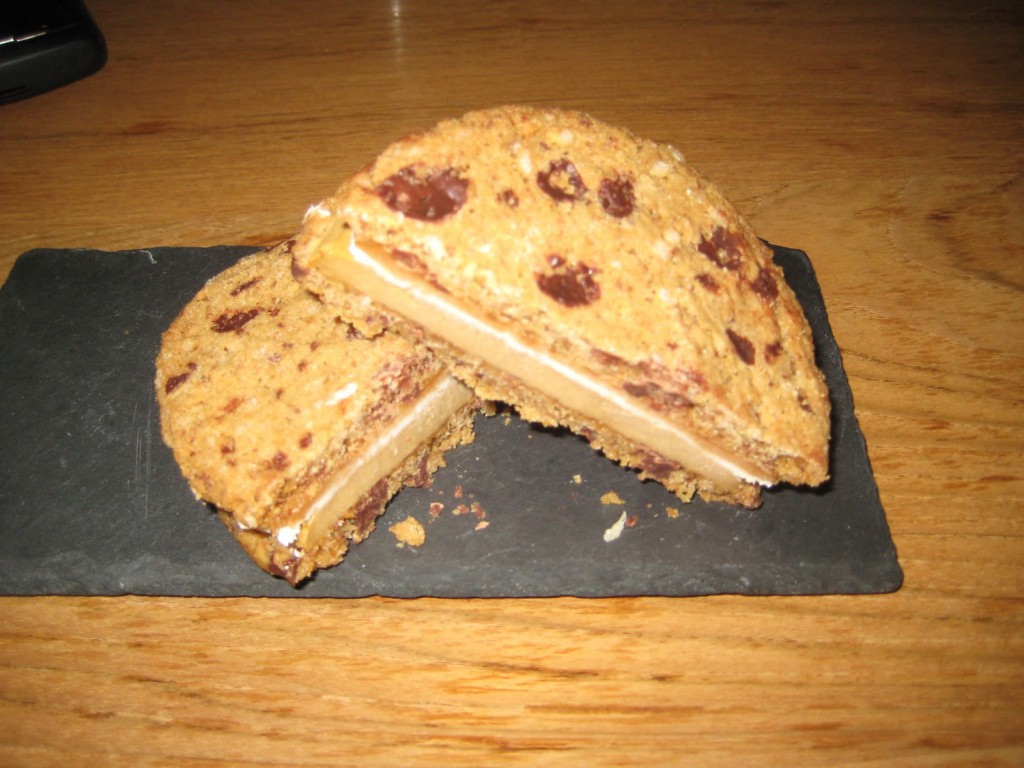 There were some really interesting flavors on offer & some bold use of ingredients.  For the large part we enjoyed dessert at Vandaag & I'd be happy to come back again!
Vandaag: 103 2nd Avenue @ 6th Street
Comments