Posted on | April 19, 2011 | 2 Comments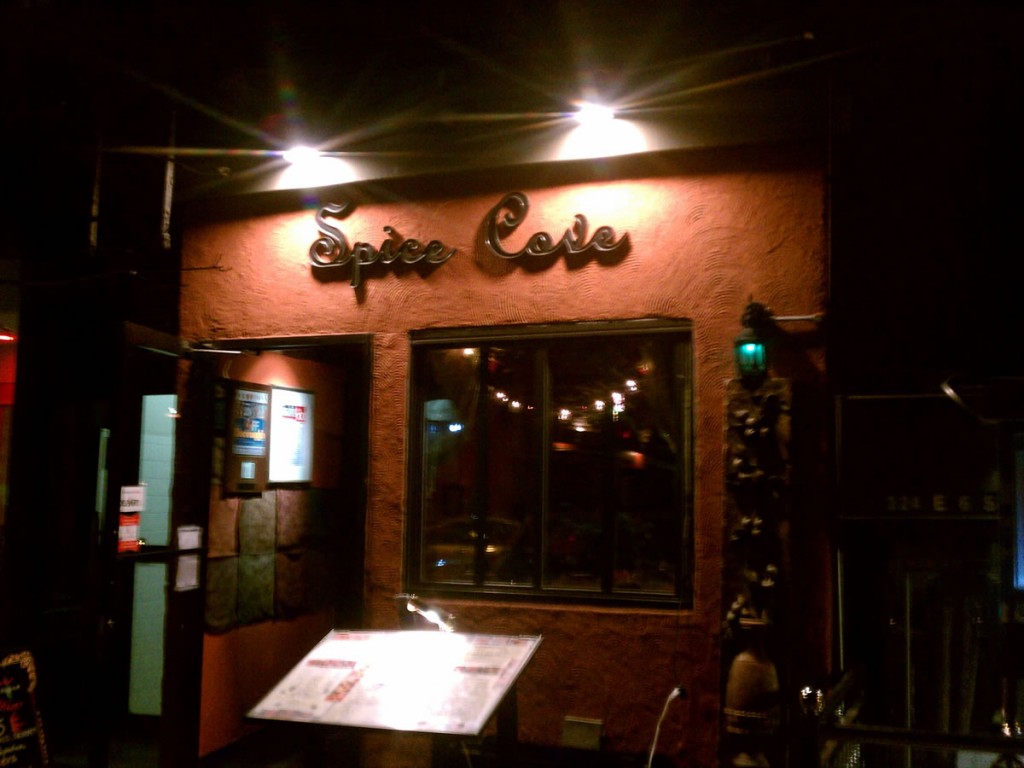 With so many Indian restaurants along Curry Row (East 6th street between 1st & 2nd Avenue), I really don't know why I don't eat more Indian food.  Maybe it's because I spent so much time in England where curry is basically an art-form & I've been unable to find really great Indian food here in NYC.  After a long absence, I returned to an old favorite, Spice Cove (326 East 6th Street between 1st & 2nd Avenue).  It was early on a Monday evening so we had the place to ourselves.
Spice cove is dimly lit, but colorful, particularly in the sauces & chutneys on each table (image).  When I used to get delivery from Spice Cove I'd order a massive meal for $20 that would generally last a few days, but as we weren't that hungry, my mother & I opted for something a little lighter.  The meal started with the most amazing tomato soup that we've ever had.  I'm not quite sure what spices they used, but it was absolutely delicious (so much so that we got 1 to go for my Dad).
My Mom opted for the chicken  fritters (pakora) & I got the meat samosa (image).  It was ok, but really nothing to write home about.  We both followed with chicken curries, Korma for myself & Vindaloo for my Mom.  Again, there was nothing special with these dishes & I felt that the chicken breast was a bit overcooked & only made edible by the sauces.  A really tasty house made strawberry ice cream rounded out a rather disappointing meal.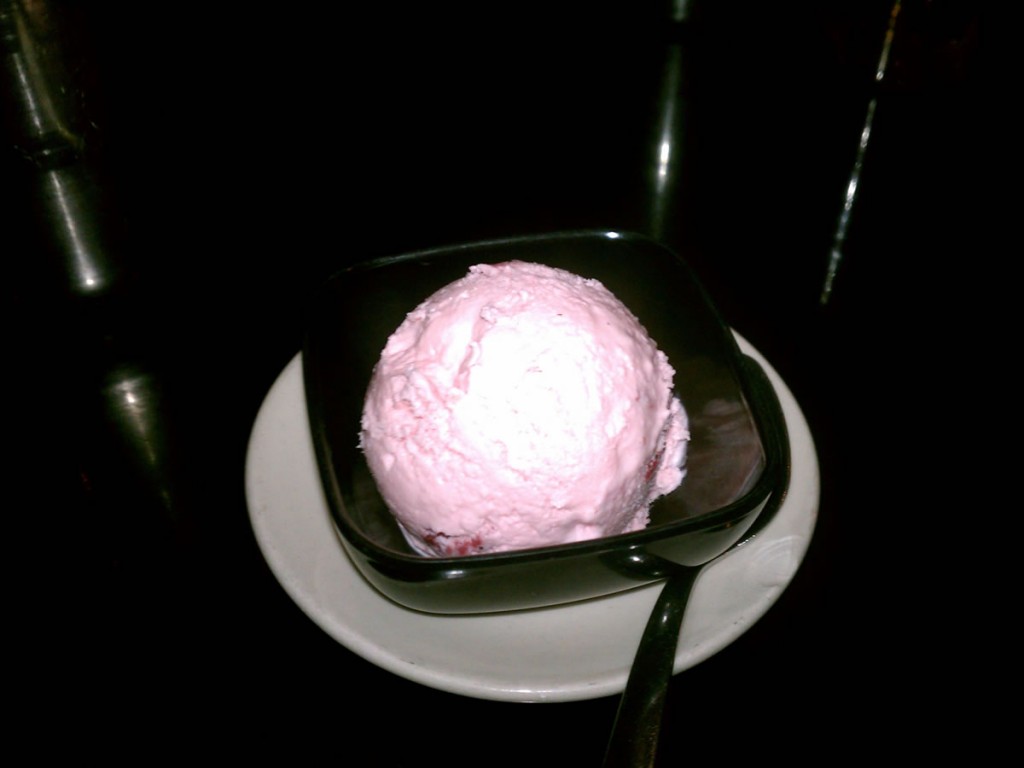 Unfortunately, the food at Spice Cove isn't as I remembered it & even with the great soup & ice cream, I don't I'll be going back there any time soon.
Comments