Posted on | May 25, 2011 | 2 Comments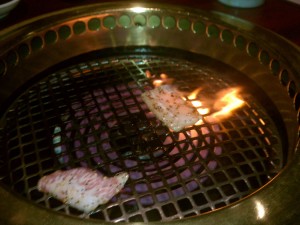 It's been several months since I've been back to Yakinuki West (review here) so I decided to return with some friends & give the place another try.  After removing our shoes, we got a pretty sweet spot towards the back of the restaurant & ordered some beer.  I've been here several times before, so I decided to be more 'adventurous' with the food I ordered.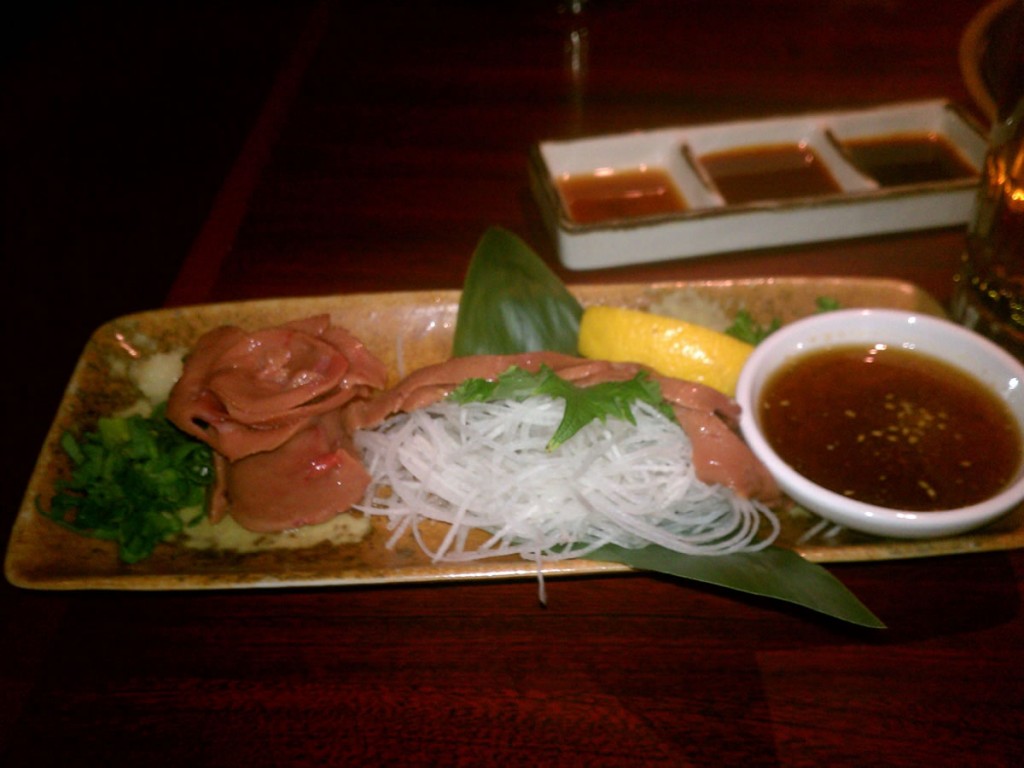 The first thing that caught my eye was the Calf Liver Sashimi which I happily ordered.  Once I tasted it, however, regret seeped in.  I love liver, but I've never eaten it raw & although this came from a calf & was really, really tender (note the difference in color from beef liver) I just couldn't eat it raw. I ended up grilling it for a few seconds each side on the hibachi & it was delicious.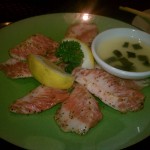 Continuing my adventure in ordering, I got a pork jowl set which is a cut of meat that I've been absolutely obsessed with since first trying it in nugget form at Back Forty.  I was looking forward to cooking it myself & I was not disappointed.  Insanely flavorful & great marbling.  I love this stuff!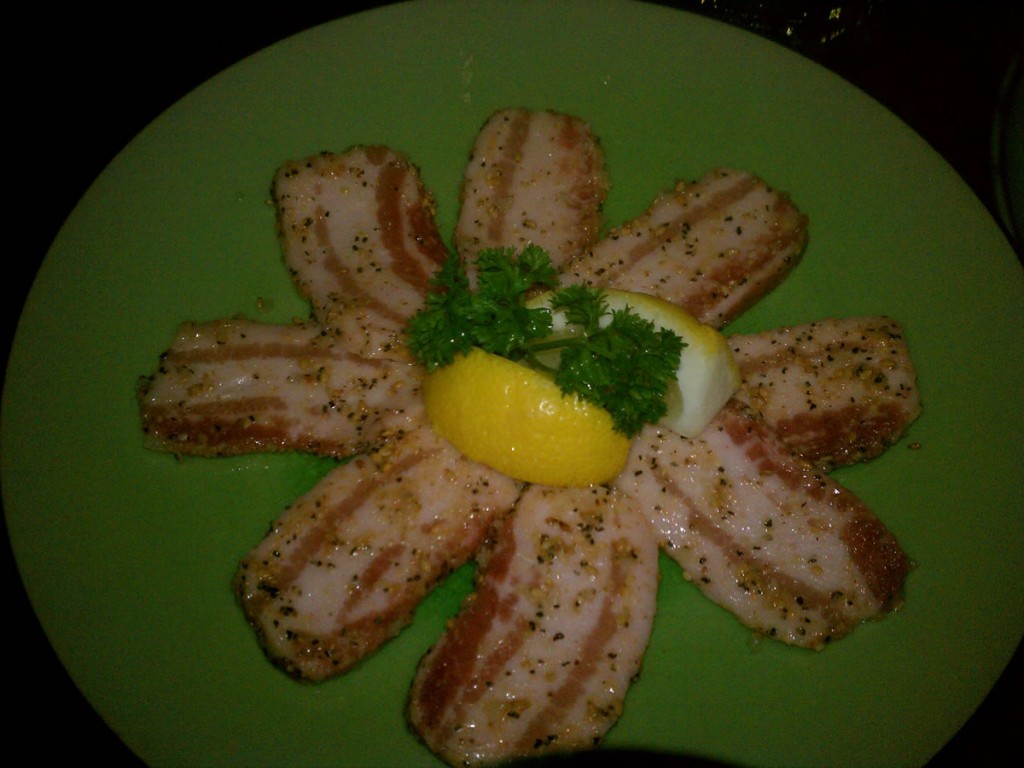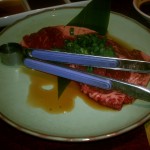 A Steak Set (probably the most popular dish), Pork Belly & Sushi Rolls (which are both excellent & often rarely ordered here as people concentrate on meat) rounded out the meal.
The food here is consistently excellent & well priced.  I think it's the perfect place for large groups & you're guaranteed to have a great time.  I cannot recommend Yakiniku West enough.
Yakaniku West: 218 East 9th Street between 2nd & 3rd Avenue
Comments