Posted on | August 18, 2011 | 2 Comments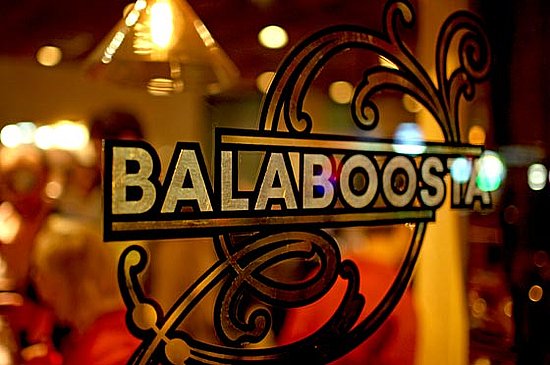 Blaboosta, which means 'perfect housewife' in Yiddish can best be described as a Middle Eastern Trattoria with Israeli roots (courtesy of Sam Sifton).  I had never heard of the place but headed there to celebrate a friend's birthday.  The space is open & airy.  It was a slow Sunday & we started at the bar. Everyone ordered sangria, but I found it to be a bit on the tart side so I got a beer.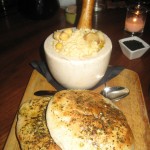 Once we were seated, we ordered a few small dishes while we thought about what to order as entrees. The first dish out was the Crispy Cauliflower which was topped with currants & pine nuts.  It sounds like a pretty simple dish, but was really well spiced I'm not really into vegetables, but I couldn't get enough of this stuff.  Next up was the Grilled Marinated Octopus. I'll admit that I didn't try it, but it seemed to be well received.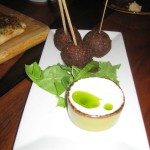 The Falafel Wrapped Meatballs were, for lack of a better word, awesome. Honestly, I could havbe eaten a dozen of these things & been totally happy.  Meat on a stick always gets my blood flowing & the dish was served with Tahini & a dash of chive oil (I think).  The Smoked Eggplant Bruschetta was good, but really didn't blow my socks off.
The real star of the show was the Hummus (pictured above), served in a Mortar with a pestle, you had to do a bit of work to grind the chickpeas & roasted garlic.   I'll be getting this every time.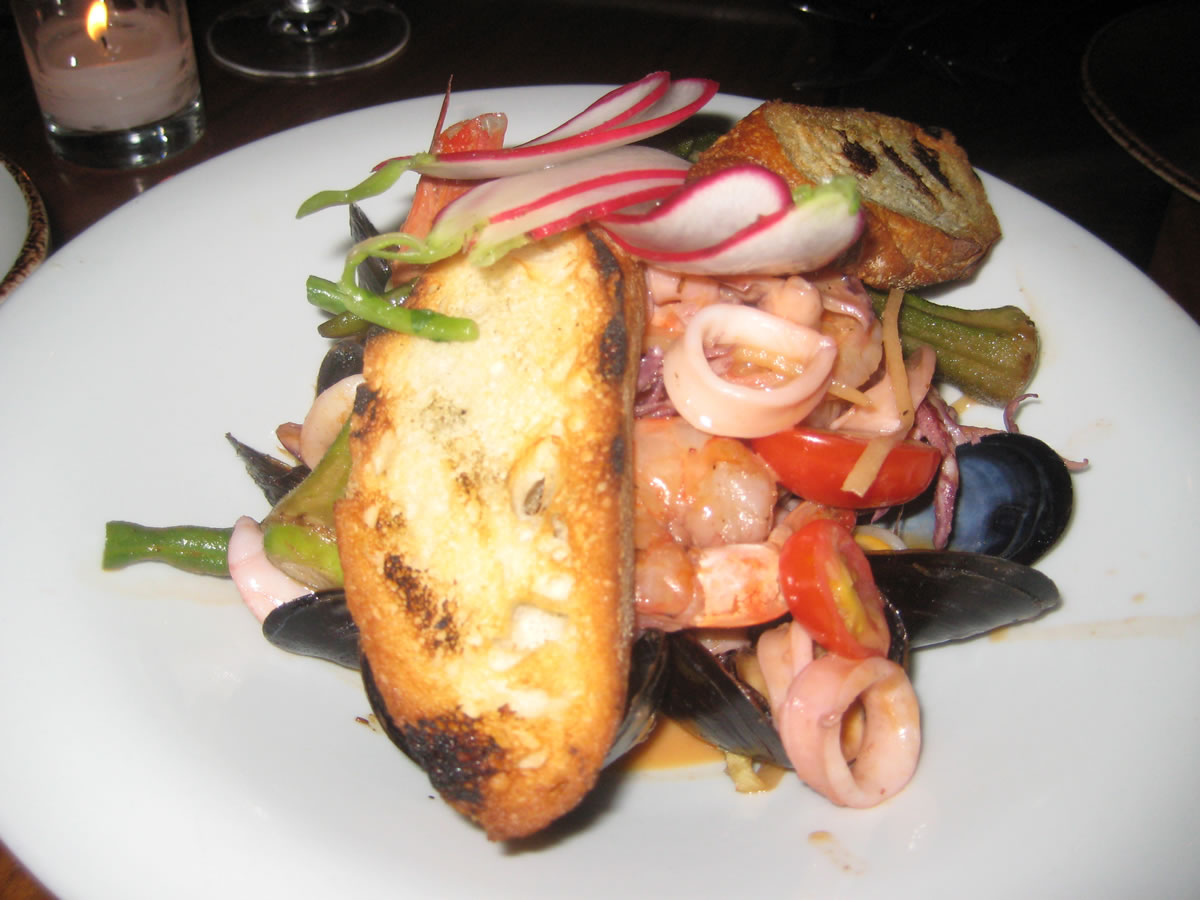 We moved on to the main dishes, one of the more popular choices was the seafood pictured above.  I think they called it a stew, but it lacked broth & featured mussels & calamari pretty heavily.  The Roasted Chicken with Israeli couscous was pretty damn tasty.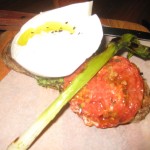 I got one of the specials, half of a house-made (or whatever the Middle Eastern Variant is called) with grilled tomato & thick cut bread.  It was good, but by this point I was pretty full.  I enjoyed our meal there. It's a relaxing venue with good service & damn tasty food.  My only real gripe is that Balaboosta is a bit on the expensive side.  Entrees hover near the $25-$30 mark which means that I wouldn't be going there regularly.  But for the occasional meal  or wanting to impress someone, this is as good as it gets.
Balaboosta: 214 Mulberry Street

Comments