Posted on | August 27, 2011 | No Comments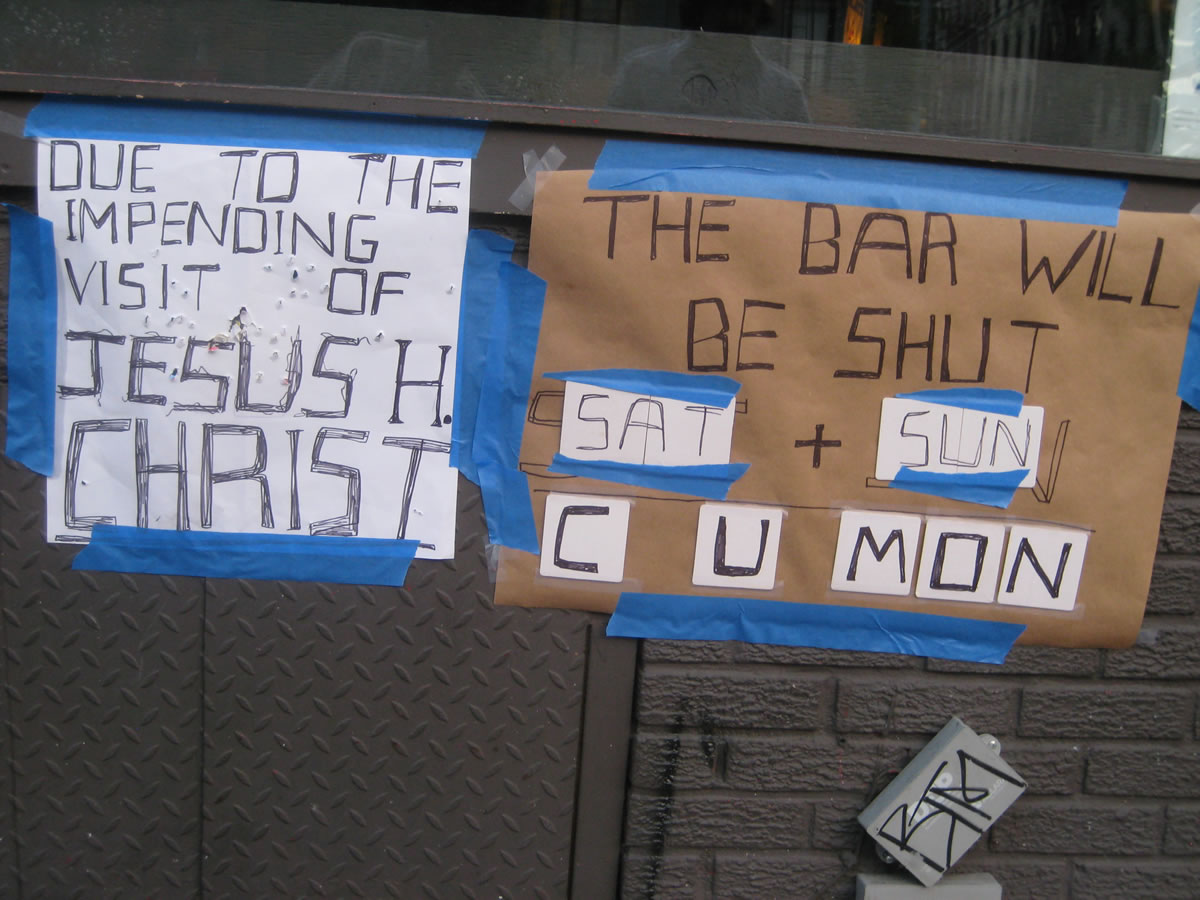 I've been mining Twitter & local bloggers to compile a list of East Village establishments that will be closed this weekend.  Pretty much every grocery store is reporting massive lines at the registers (Fine Fare on C was a mess last night) so I'm not going to bother with those.
International Bar & Coal Yard: Closed.
Peels: Closed.
Good Beer: Open till 8pm today.
Life Cafe: Closed.
Russ & Daughters: Closed.
Paradiso: Open for lunch today.
DBGB: Closed.
Momofuko: Closed.
2nd Ave. Starbucks: Closed.
Edi & The Wolf: Opens today at 5pm, Sunday unsure.
Spina Restaurant: Closed Sunday.
Zum Schneider: Closed.
Sunburnt Cow: Closed.
Esperanto: Closed.
Hearth: Closed.
Terroir: Closed.
Lure Fish Bar (Soho): Closed.
But in better news; Ray's Candy Store & Vazacs/7B will be OPEN!
More news as it becomes available.
Comments