Posted on | December 5, 2011 | 1 Comment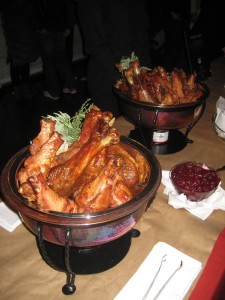 If you don't read Immaculate Infatuation or have their iPhone app, there's something seriously wrong with you.  Stang & Steinthal were back with a vengeance this year & threw one heck of a party, the Turkey Ball 2011 was held at Hudson Terrace & 600 hungry New Yorkers descended on the spot.
The food was provided by Danny Meyer's Union Square Events & obviously turkey legs featured heavily on the menu.  With awesome NYC & NJ skyline views, the 2-level space did not disappoint.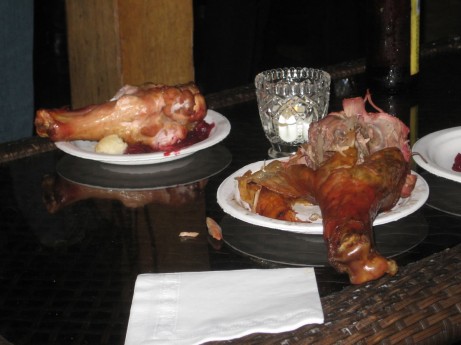 Besides the turkey, there was a slider station serving up buttermilk biscuits with thick-cut bacon, veggie burgers, mini turkey sausage sliders & pickled veggies.  Unfortunately, I was too busy stuffing my pie hole to take a picture.  Unlike last year, I didn't hesitate to start drinking whiskey.  Macallan was on flow behind the bar & 18 year old Scotch was available on the lower level.  Now back to the food.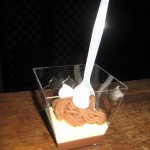 It not being that long after Thanksgiving, I'll admit that I was in a bit of a turkey coma, but the turkey legs on offer defied logic.  They were absolutely massive & it was pretty funny watching people attempting to eat them.  Think Flintstones portions.  There were desserts, chocolate from The Madelaine Chocolate Company,a wicked Spotify playlist, Immaculate Infatuation t-shirts being printed & cornhole being played in the outdoor areas.  Read the official review with loads of pics here.  All in all, a great night, I can't wait for 2012!
Comments