Posted on | January 2, 2012 | 1 Comment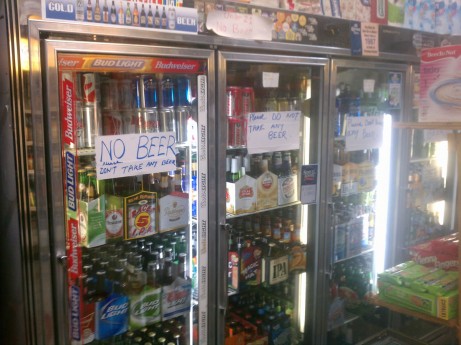 Akter Grocery, a relatively new bodega in the East Village was raided by cops on New Year's Eve.  I passed by around 10:30 & there were several squad cars on the block & cops were confiscating beer.  Apparently they were selling to minors and also operating with an expired beer license.  They had just received a beer delivery that day & hundreds of cases were taken by the NYPD.  More info as it comes in.
Update 03/03/12: They've been busted again.
Akter Grocery: 106 Avenue B
Comments