Posted on | November 16, 2012 | 1 Comment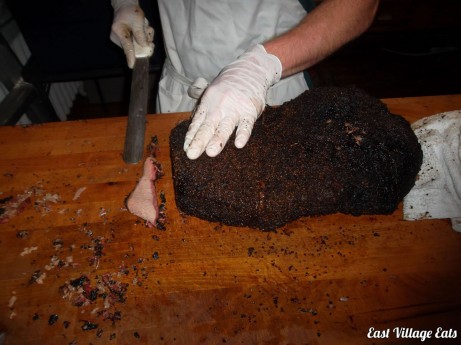 I might be a city kid, but I love Texas BBQ as much as the next man.  When I heard about this guy, Daniel Delaney & his pop-up BBQ joint Brisketlab, I knew I had found the promised land.  After travelling around the country & producing the video blog VendrTV, Delaney found his calling with brisket.  He started by hauling a 18 foot smoker & a truckload of Texas oak from Austin to New York & hosted supper clubs in his Brooklyn backyard.  He and partner Hunter Augeri eventually started Brisketlab in April 2012 as an opportunity to see if a brick & mortar location would work.
Offering the 4,300 people that pre-registered as 'meatholders', they sold out of 2,500 lbs of brisket in 48 hours.  Meatholders paid $25 a pound & could redeem at any event that hadn't sold out.  Events took place all over the city and in my case, the Greenpoint Reform Church.  Honestly, I've never had so much fun in a church before and this was, by far, the best smelling church I've ever been in!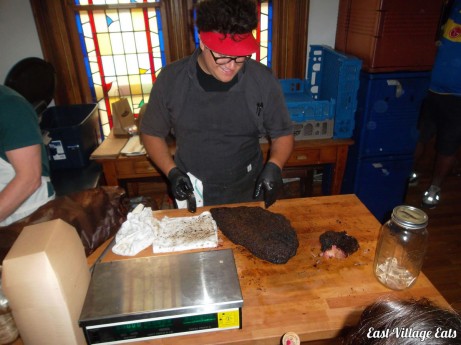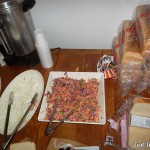 The format was pretty straight forward.  Turn in the printout of your reserved meat for half pound chips, grab a discounted drink, then wait in line.  Daniel was there himself slicing the brisket asking if you wanted the lean end or not (obviously, I went for fatty), then grab some sides; coleslaw, bread, pickles & onion.  My only gripe: Smoked Beans!  Please!
You took your dish of delicious meat & sat in a pew to enjoy your meal while a band played on.  Well, how can I describe the brisket?  I'll admit that I'm not an expert, but I know what I like.  Amazingly well spiced while not overpowering the smoky flavor, the brisket was incredibly juicy with a perfect pink smoke ring (also known as bark) just under the crust.  I was in heaven!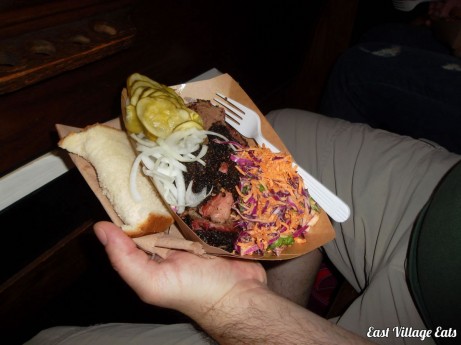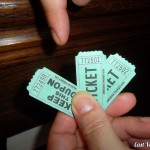 Half a pound of brisket with all those sides was really filling, so while we were recovering from an epic meal, Danial took the podium to thank us for participating & hold a raffle (I forgot to mention that we bought ticks when we arrived) for a 7 pound smoked brisket.  As fate would have it, one of the people I was there with won.  Well, in actuality, we all won as she shared the brisket with us a few days later.
Reheated, the brisket was still really juicy.  Daniel was even kind enough to provide reheating instructions with a handy diagram.  In short, I had a great time at Brisketlab; even though there weren't any beans, it's obvious that Daniel Delaney knows what he's doing.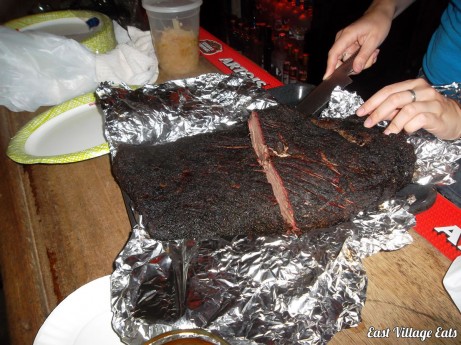 His brisket restaurant, Briskettown (review here), opens today in Williamsburg & I have a few pounds of amazing Brisket reserved.  If you get a chance, check it out!
Briskettown: 359 Bedford Ave, Williamsburg, Brooklyn
Comments