Posted on | February 12, 2014 | No Comments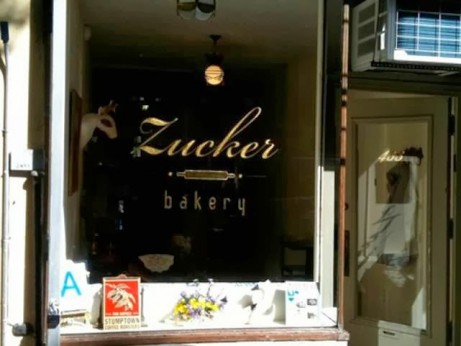 Zucker Bakery will be offering 3 course meals every Friday night (6:30-11pm).  The bakery has teamed up with the guys at Professor Radish and will offer 3 courses for $45.  Popular dishes include the Roasted Radish Salad and the "Spaghetti & Meatballs"; the meatballs are made with walnuts (even carnivores are fooled) and the spaghetti is made from squash.  The bakery is rather small so reservations are recommended (404.281.3606), but walk-ins are accepted.  The meal is BYOB ($5 corkage fee).
There is also a special 6 course menu for Valentine's Day.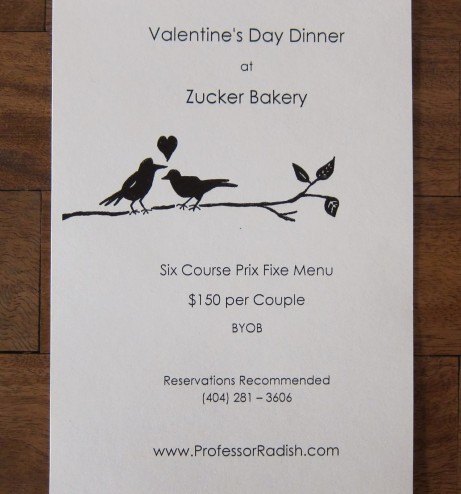 Zucker Bakery: 433 East 9th Street
Comments