Posted on | February 20, 2014 | 1 Comment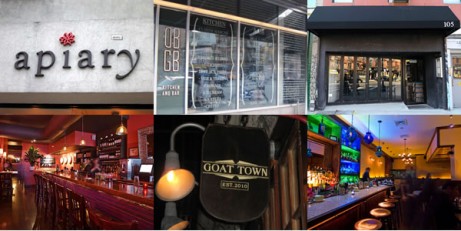 Ok, it might have started a few days ago & I'm obviously playing catch up, but there are some great dining options in the East Village for this year's Restaurant Week.  For those who aren't familiar (Really?  Been by a bus stop lately?), this is an annual event that gives us regular folk a chance to get three courses at some of the city's best restaurants at a reasonable price.
Obviously, the East Village is no slouch in the food department & there are some great options this year:
Apiary (American New): 60 Third Avenue
DBGB Kitchen & Bar (French): 299 Bowery
Empellón Cocina (Mexican): 105 First Avenue
Fonda (Mexican): 40 Avenue B
Goat Town (American New, coverage): 511 East 5th Street
Yerba Buena (Pan-Latin): 23 Avenue A
While these are the restaurants listed within the East Village, we all know that there are no set boundaries, so don't forget: Preserve 24, Indochine and plenty of other restaurants in the Lower East Side & surrounding areas.
Check out NYC Go for all participating restaurants.
Comments