Posted on | October 17, 2010 | 2 Comments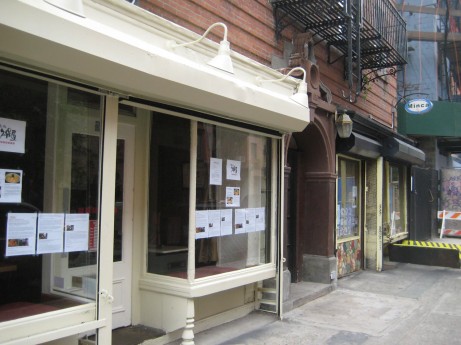 Is there a Ramen War shaping up on 5th Street between Avenue A & B?  In one corner we have the reigning Champ, Minca Ramen Factory & in the other we have a newcomer, Kuboya Ramen (in the old Le Gamin space).  I'm glad to see that something is going into this address, but do we really need another Ramen spot?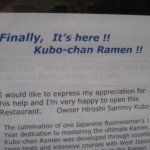 I love Minca & I'm pretty sure that the owner is not going to be happy about this at all.  Kuboya's storefront is covered in print outs of a 'press release' of sorts.  The funny thing is that the first paragraph is the owner talking about how he (Sammy Kubo) & Minca's owner have been friends for 25 years, yet this paragraph has been (improperly) redacted!  Classic!  I guess you ain't friends no more!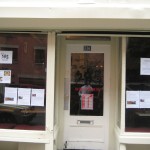 We'll see how this ends up & I'll be doing at taste test to determine which place I think is better!
Comments