Posted on | March 31, 2011 | 5 Comments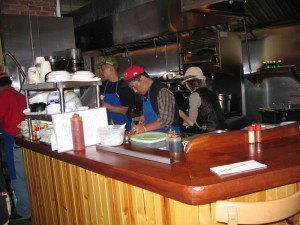 Where should I begin?  Minca has cured both colds & hangovers since I started going there in 2004. Even with Kuboya Ramen just next door & Rai Rai Ken not too far away, I still feel like Minca is the best ramen in the East Village (I have yet to try, Setagaya, Ippudo & Robataki which are all a bit farther west).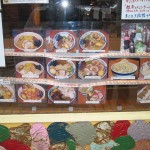 The space is totally unassuming with seats overlooking the kitchen, 3 tables & a few stools in the window sills.  Most of the restaurant is taken up by a large kitchen where the staff (none of them Japanese, except for the night-time waitresses) expertly prepare fresh noodles, gyoza & stir massive vats (with oars no less) of the various broths on offer.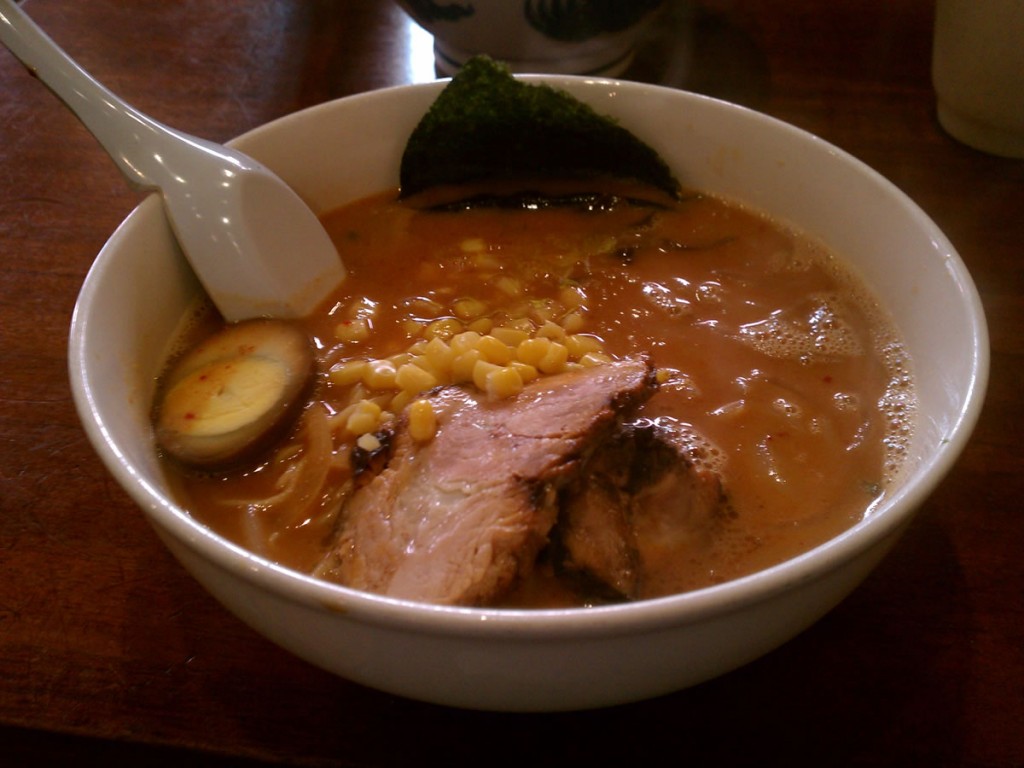 For the longest time I ordered either the Basic (pork & Chicken Broth) or Minca (Pork Broth) ramen, but I decided to try the Spicy Miso this time, by far the best decision I've made in a while.  Topped with half a boiled egg, vegetables & slow stewed pork, this was a bowl of sure fire.  I'm not a huge fan of very spicy food, but this really hit the spot.  I had to stop every once in a while to gulp down some water or the awesome barley tea that comes gratis, but the heat level was just perfect.  Hot enough to make you sweat a bit, but not so spicy that you cry uncle.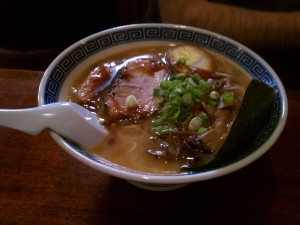 My friend, Troy, got the Miso Sio which is a pork & chicken broth with a salt & roast garlic kick.  I haven't tried it myself yet, but I can only imagine that it's very good.
Minca is a great spot to grab a quick bowl of ramen with some of the tastiest pork (chicken available too) you'll ever have.  The staff are super friendly & there are vegetarian options as well.  The gyoza are all handmade (you can often see the process in action at the back table) & are absolutely delicious.  If you're in the 'hood, check it out.
Minca: 536 East 5th St between Avenue A & B
Also, check out my review of their larger sister-restaurant Kambi.
Interior & exterior pictures by Thursday Club NYC

Comments