Posted on | November 4, 2011 | 1 Comment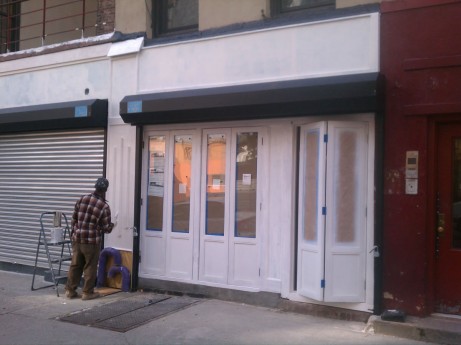 I passed by the former Mara's Homemade spot at 342 East 6th Street yesterday & a worker was busy painting the exterior (primer possibly?).  I cannot confirm the association with Artichoke Pizza, but my spies tell me it's going to be an Asian gastropub.  More news as it develops.
Full review here.
DNAinfo has a short blurb on their CB3 liquor license bid.
Comments