Posted on | October 27, 2012 | No Comments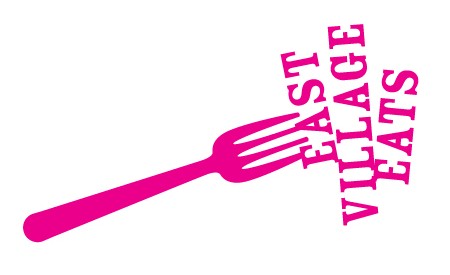 We're nearly there!  East Village Eats Tasting Tour2012 (organized by Fourth Arts Block, I am in no way affiliated) starts in less than 3 hours!!!
"Treat yourself to a tasty smattering of eclectic cultural cuisines during FABnyc's annual East Village Eats Tasting Tour. Explore block after block of downtown's most delightful eateries, noshing on bites of Tortita de Carnitas from Hecho & Dumbo + Salón Hecho, German sausage fromWechsler's Currywurst, Ukrainian short rib pierogi from Veselka Bowery, Asian noodles from Jun Mum and Hot Kitchen, tacos from Oaxaca Taqueria, and desserts from Spot Dessert Bar and Poco. Stick around after the tour for East Village Eats Happy Hour, 5-7PM.
Tickets include all bites at participating restaurants, 1-5PM; Happy Hour drink specials at Idle Hands Bar, Aroma Kitchen and Winebar, & Jimmy's No. 43 from 5-7PM; and a raffle ticket for a dining & theater excursion in the East Village. VIP ticket includes a stylish FABnyc tote.

VIP Tickets: $60
All proceeds go to benefit FABnyc."
Check out my coverage from last year (here) & 2010 (here)
Comments