Posted on | December 28, 2010 | 1 Comment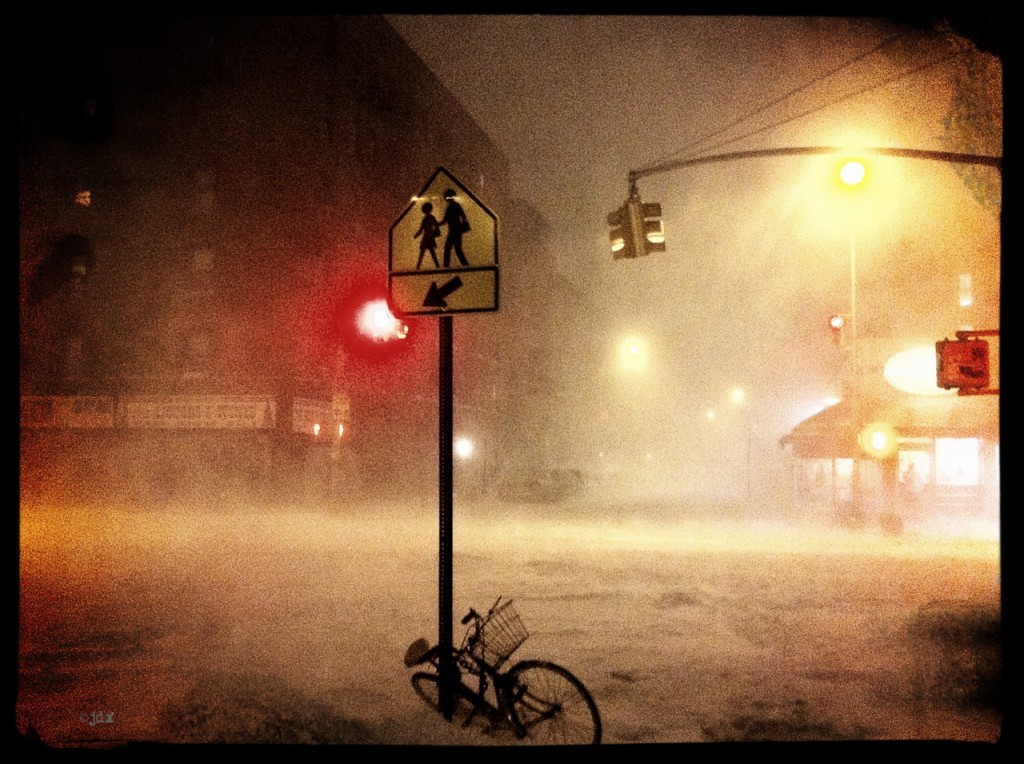 Well, I meant to post this yesterday morning when conditions were a lot worse, but I guess it's still relevant.
With the 'Great Blizzard of 2010' causing havoc all over the East Village, it's likely that several restaurants will be shuttered & honestly, I couldn't fathom why anyone would want to be out in this mess, so here's my recommendations for delivery options in the East Village;
Chinese: Grand Sichuan (19-23 St. Marks Place, between 2nd & 3rd Avenue) Probably come of the best Chinese food in the East Village, they can be a bit wishy-washy about delivery zones (they refused to deliver to Avenue C on a few occasions).  An extensive menu with really good Hot & Sour Soup and whole fish dishes.  Oddities like Ox Tongue & Tripe are available for the adventurous.  $10 minimum.
Chinese: Yummy House (76 3rd Avenue between 11th & 12th St.) A cheap & cheerful alternative to Grand Sichuan.  Fast delivery to everywhere in the East Village.  No signature dishes here, but if you're stuck at home & want your food fast, order from these guys.
Diner: Odessa (119 Avenue A between 7th St. & Saint Marks Pl.) Open 24 hours & serving up diner food as well as Kielbasa, Goulash, Pirogies  & an extensive list of entrees.  Perfect for delivery, but also a great spot to eat after a long night of drinking (I prefer Odessa to nearby 7A & Sidewalk).
Fried Chicken: Crown Fried Chicken (117 Avenue D between 8th & 9th St.) Ok, this is a bit of a wildcard, but Crown has 'catered' several Sunday Football gatherings at my local bar, 7B.  This is the only place on Avenue D that I've ever eaten from or gone to (the location comes complete with bullet-resistant glass, classy!).  The chicken is so-so, but the sheer quantity is a redeeming factor.  $23 gets you 21 pieces of chicken, 6 rolls, 6 servings of mashed potatoes with gravy, a 2 liter soda & 2 potato salads.  Insanity, this could feed you for weeks!
Indian: Spice Cove (326 East 6th St. between 1st & 2nd Avenue) Ok, this isn't the best restaurant on Curry Row, but I've always enjoyed the food that's come out of this tiny restaurant. The portion sizes are quite ample, but the platters which run around $14 are absolutely gigantic & come with a bunch of sides (soup, papadum, daal, rice , naan & raita).  The Lamb Rogan Gosht & Saag Paneer are both excellent.  $10 minimum.
Italian: Frank Restaurant (88 2nd Avenue between 6th & 5th Street)  My go-to Italian spot in the East Village.  Solid pastas on the menu such as the Rigatoni al Ragu, but the daily specials are really where the gems are.  I recommend the Roast Chicken or the Polpettone.  Follow them on twitter (@FrankRestaurant) for daily lunch giveaways.  $10 minimum.
Mexican: San Loco (151 Avenue A between 9th & 10th St.) Although it's right next door to the more 'upscale' La Lucha , San Loco is great if you're hungry, stoned or both. I'm partial to the Guaco Loco which is a soft taco covered in guacamole & then wrapped around a hard taco with your choice of protein, salsa, etc.   The Burrito Loco isn't shabby either.  Deliveries are available till midnight Sun-Wed & 4am on all other days.
Sandwiches/Deli: Sunny & Annie (94 Avenue B at 6th Street) This place has saved me on many a drunken night, sick day & more recently, bad weather day.  Sunny & Annie is the perfect delivery spot as you can get amazing sandwiches (try the East Side Ink or the John Kerry, or better yet, invent your own), hearty soups & all the groceries you need to survive the impending apocalypse.  They're 24 hours & pretty damn prompt.  Perfect.
I hope this helps you with your next delivery order.  Do you have any suggestions?  Post a comment!
Photo Credit; JDX.
Comments